Ambiente is dedicating a separate day to the hospitality industry with a newly designed supporting programme. On 29 November 2024, the Monday of the trade fair will be proclaimed Hoteliers' day in order to serve the needs of the industry even better.
Add appointment to the calendar
The customized programme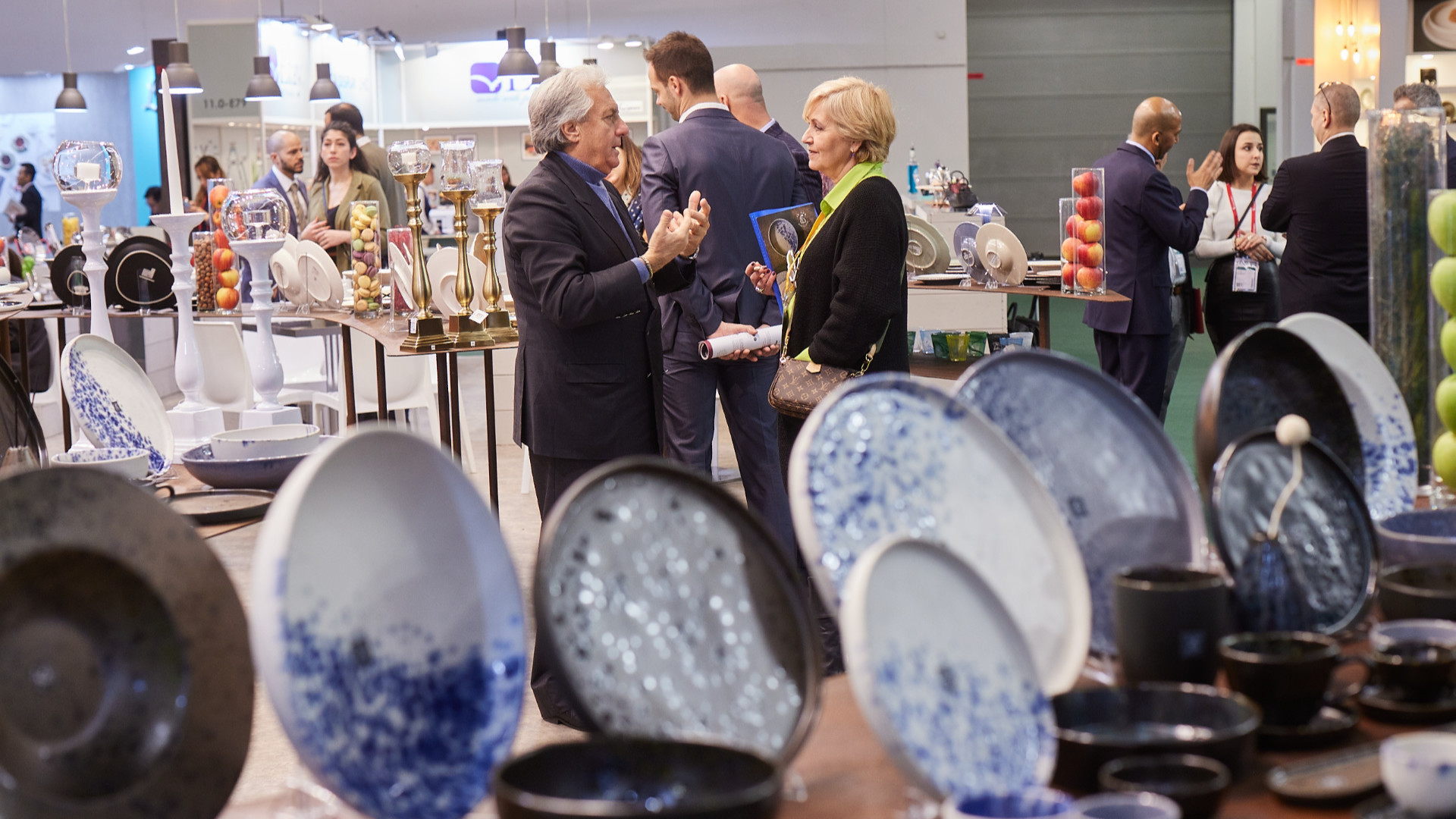 In cooperation with ahgz, Ambiente is offering a talk followed by a guided tour.
Talk & Tour by ahgz
Start: 12:00 – 13:30 Uhr
Where: Hall 11.0, Foyer, HoReCa Academy
Corinna Kretschmar-Joehnk, founder and partner of JOI-Design, will show you the hospitality design highlights at Ambiente under the title "HOSPITALITY Design Trends - with an eye for detail" and will set the mood for the latest trends in the industry with a presentation.
In times of sensory overload, new values are gaining in importance. Quiet luxury is replacing overly present Instagrammable moments in interiors. It's about discoveries at second glance that you keep in your heart and want to delve deeper into. Sustainability forms the bracket for concepts with content: real content takes precedence over loud storytelling. Today's guests no longer allow themselves to be dazzled, but look for added value and authenticity.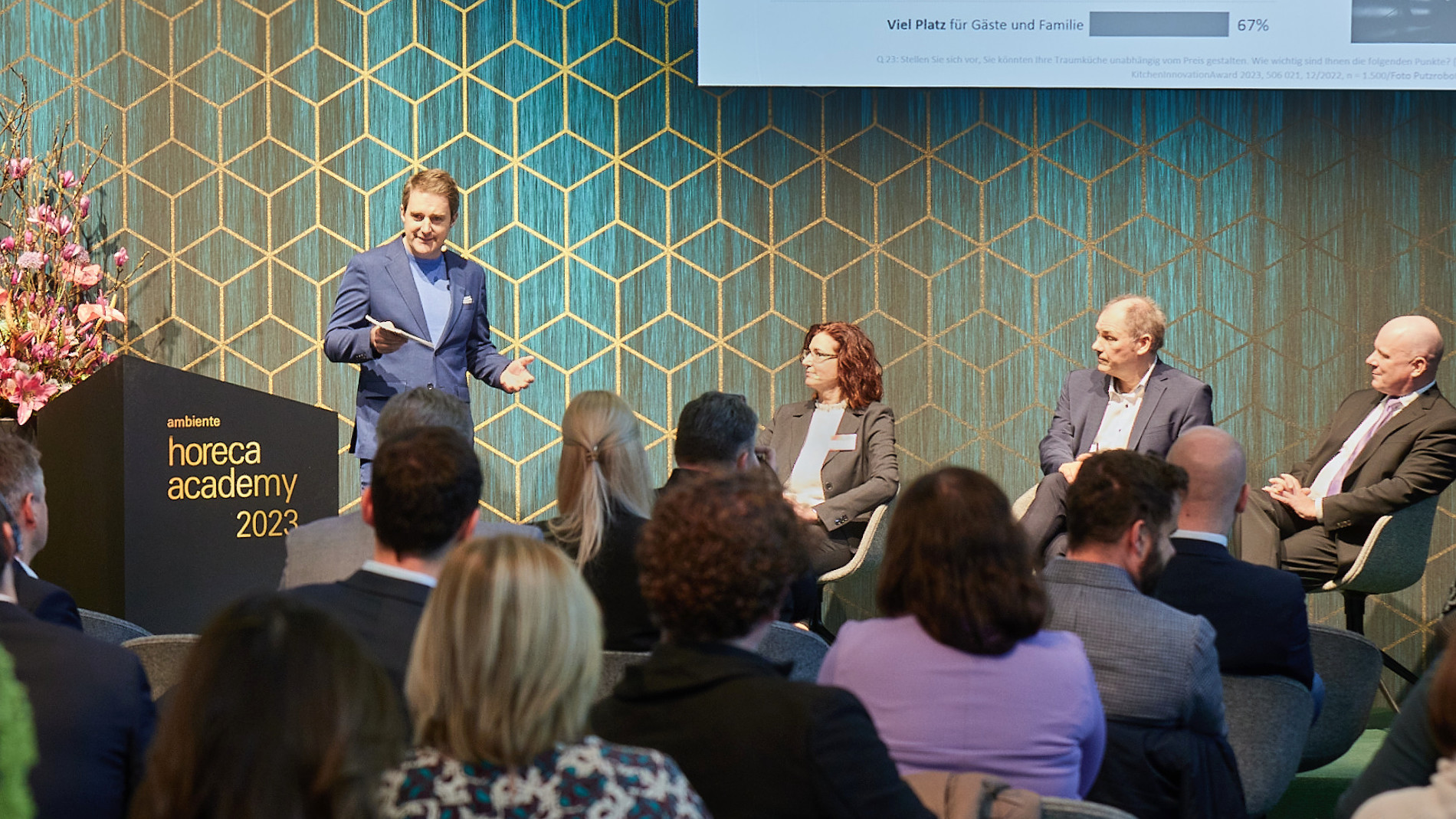 In addition, renowned industry experts will be presenting current developments and hospitality trends and inviting discussion at the HoReCa Academy (Hall 11.0, Foyer) from 27 to 29 January. Top speakers include Erik Nissen Johansen, Creative Director and founder of Stylt Trampoli, and Joseph de Jong, co-founder of Younique Concepts. The complete programme can be found in the event calendar .