Good to know: Stand and admission prices, opening times, how to get here and other important information for your trade fair presentation or visit. Please note that admission to Ambiente is restricted to trade visitors.
Opening times
19. – 22. February 2021: 9 a.m. – 6 p.m.
23. February 2021: 9 a.m. – 5 p.m.
Please note: your exhibitor's ticket entitles you to enter the Exhibition Centre an hour before the fair opens to visitors.
One-day ticket
Online ticket
EUR 28,-
At the box office
EUR 37,-
Student ticket
EUR 16,-*
Season ticket
Online ticket
EUR 52,-
At the box office
EUR 69,-
* Student tickets are available at the box office only.
Free local public-transport with your ticket
All admission tickets (except complimentary tickets) include free travel using local public-transport services operated by the RMV public-transport authority throughout the entire area covered by the authority. Tickets purchased on arrival at the fair only entitle the user to travel back from Messe Frankfurt free of charge.
Please note: Vouchers must be exchanged for an admission ticket on the internet to be able to use local public-transport services operated by the RMV public-transport authority to and from the fair. The online ticket can only be used in the RMV public transport network in connection with a valid ID card or passport.

To RMV-Website
Ambiente catalogue – see who's taking part at a glance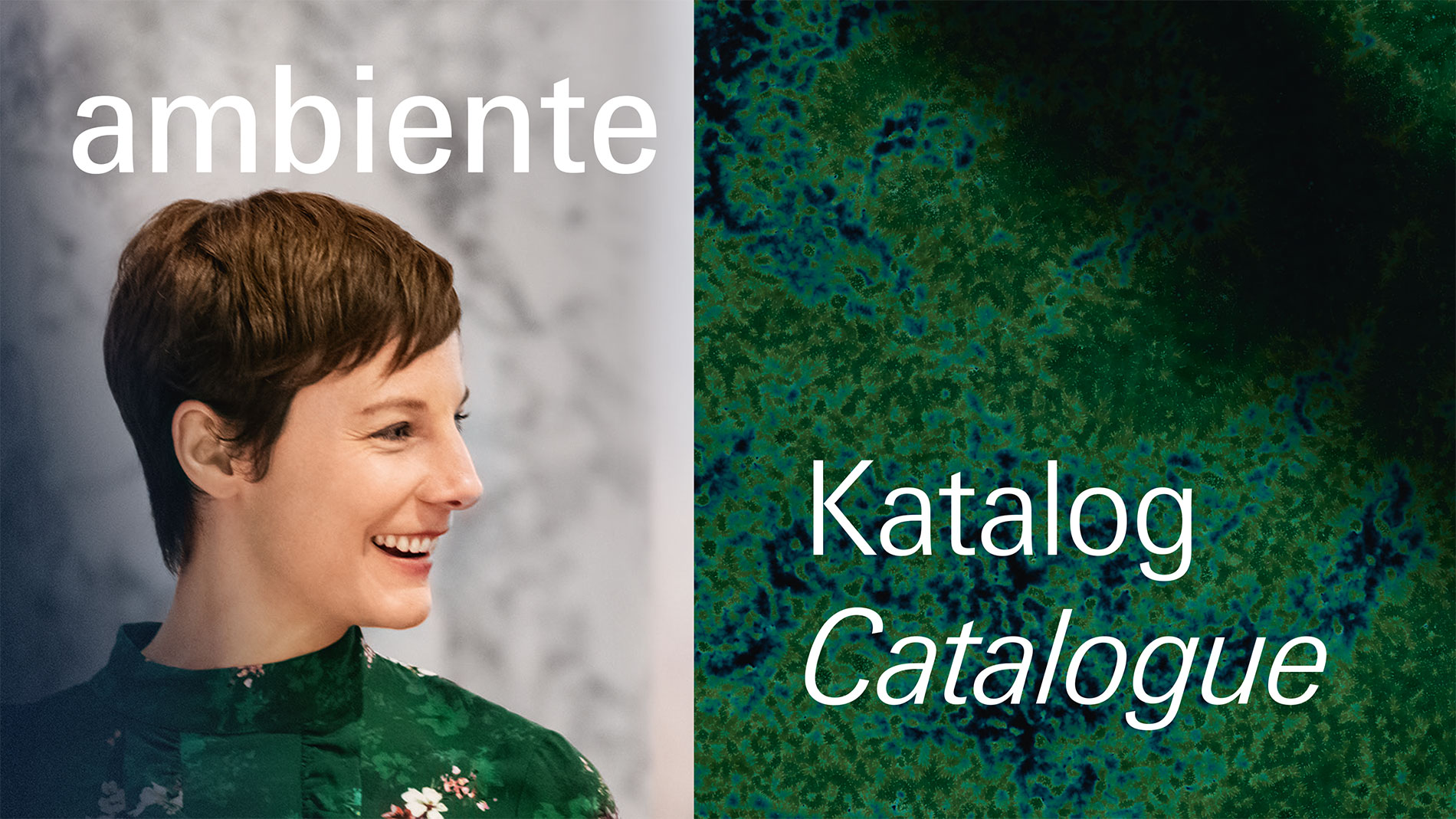 Use the official Ambiente catalogue to obtain a complete and efficient overview of all companies exhibiting at the fair. Detailed information will help you perfectly with the planning and follow-up aspects of your visit.
The catalogue is published a few weeks before the fair begins in printed and pdf form, as well as an e-catalogue:
App Ambiente Navigator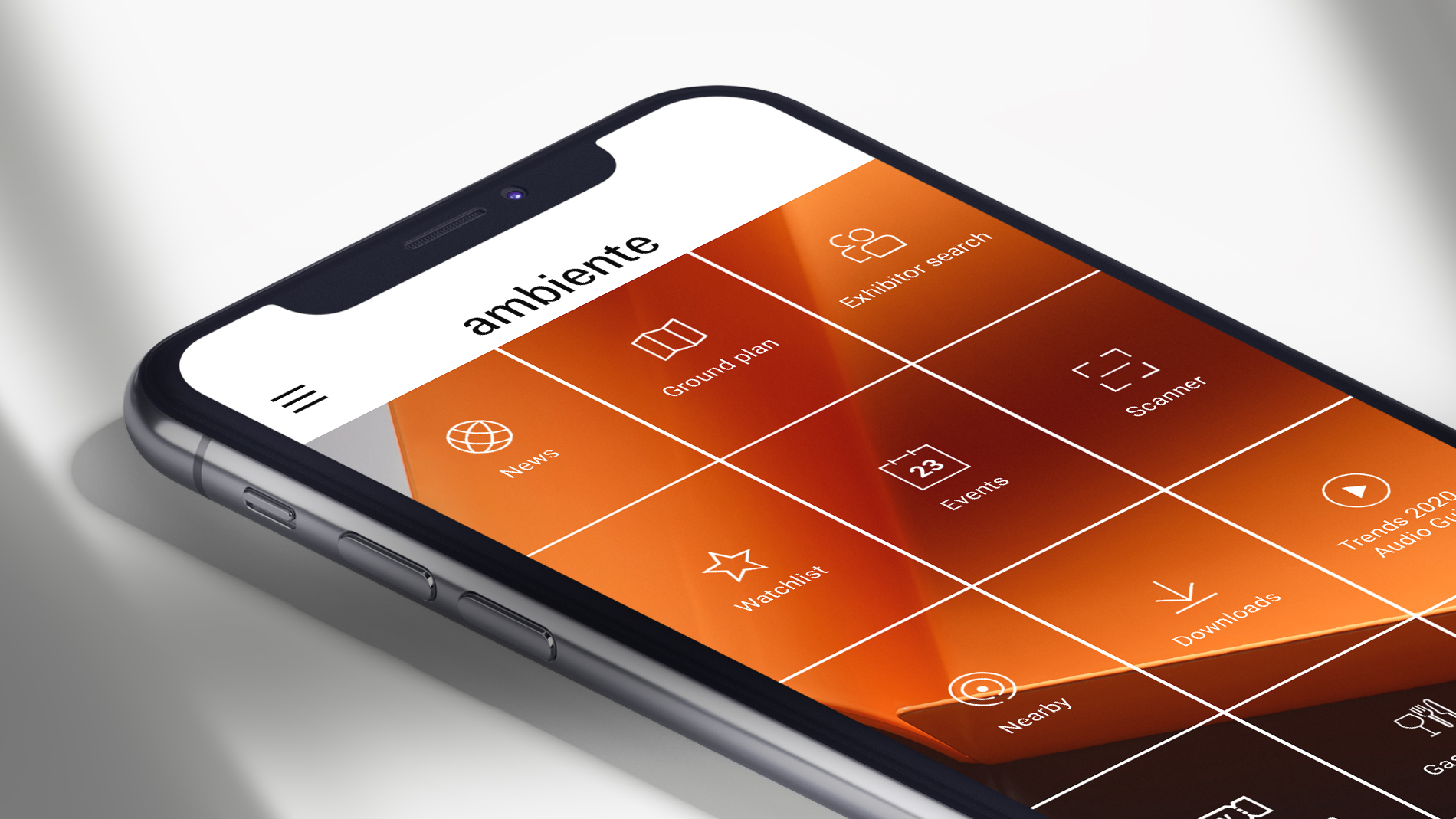 The App "Navigator Ambiente" is the orientation guide for visitors of Ambiente. Navigate over the fairgrounds (Site and Hall Plan), through the Exhibitor and Product search or receive inspiration through news and twitter messages. Ambiente Navigator is available for Apple-Products (iPhone, iPod touch, iPad) on the App Store and Android on Google Play Store as a free App.
Free WiFi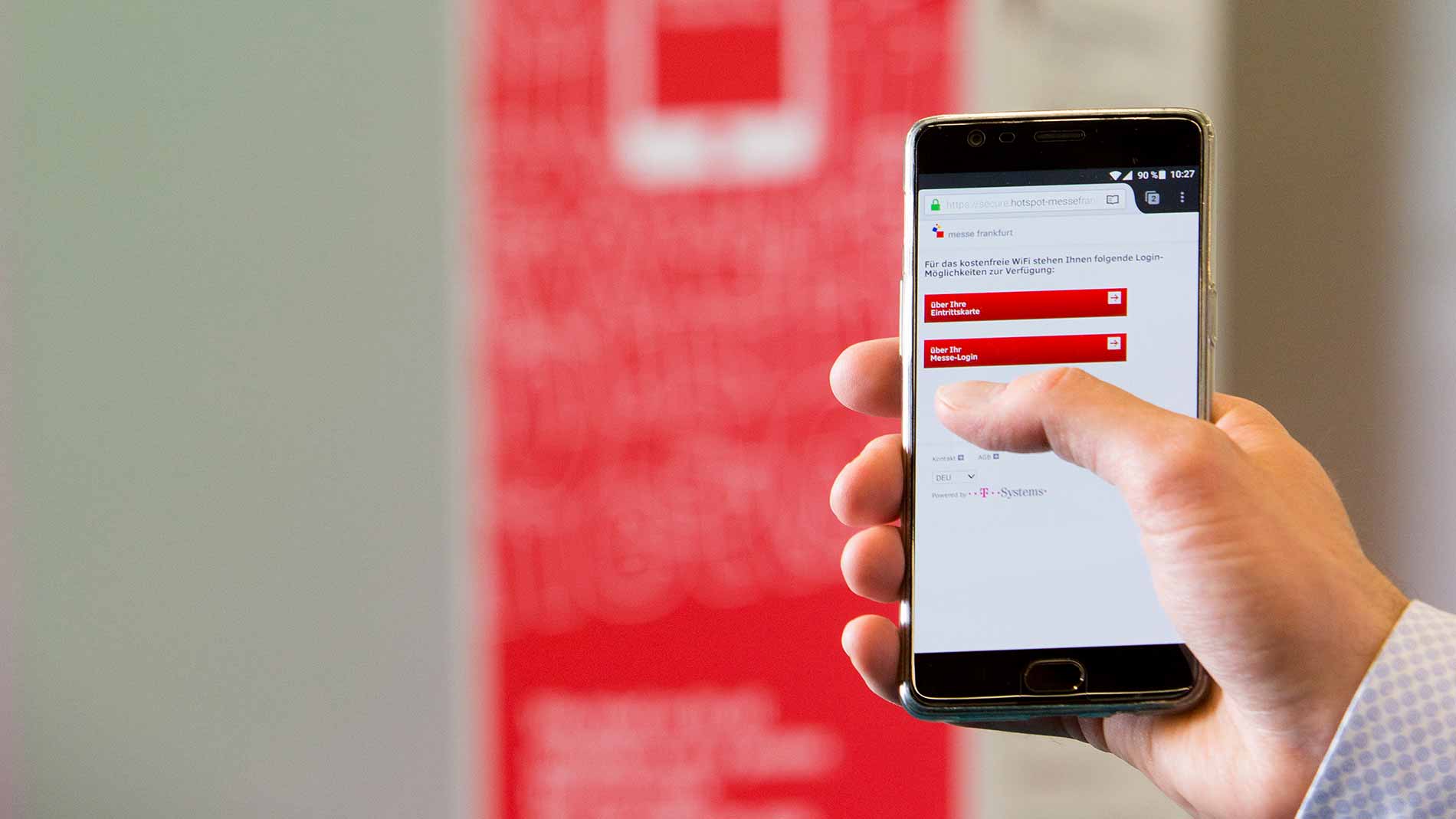 Always online everywhere – it's no problem at all with Messe Frankfurt's services. During the trade fair you can take advantage of free basic WiFi access throughout the exhibition grounds. For bandwidth that is available at all times without disruption, we can also offer you our powerful "Premium" access package.