Welcome to a unique experience full of inspiration, design trends, new products and ideas. There are always new possibilities thanks to the very varied product range. You'll find a comprehensive reflection of what the market has to offer, with our four product areas Dining, Living, Giving and Working.
What participants say about us
Success in figures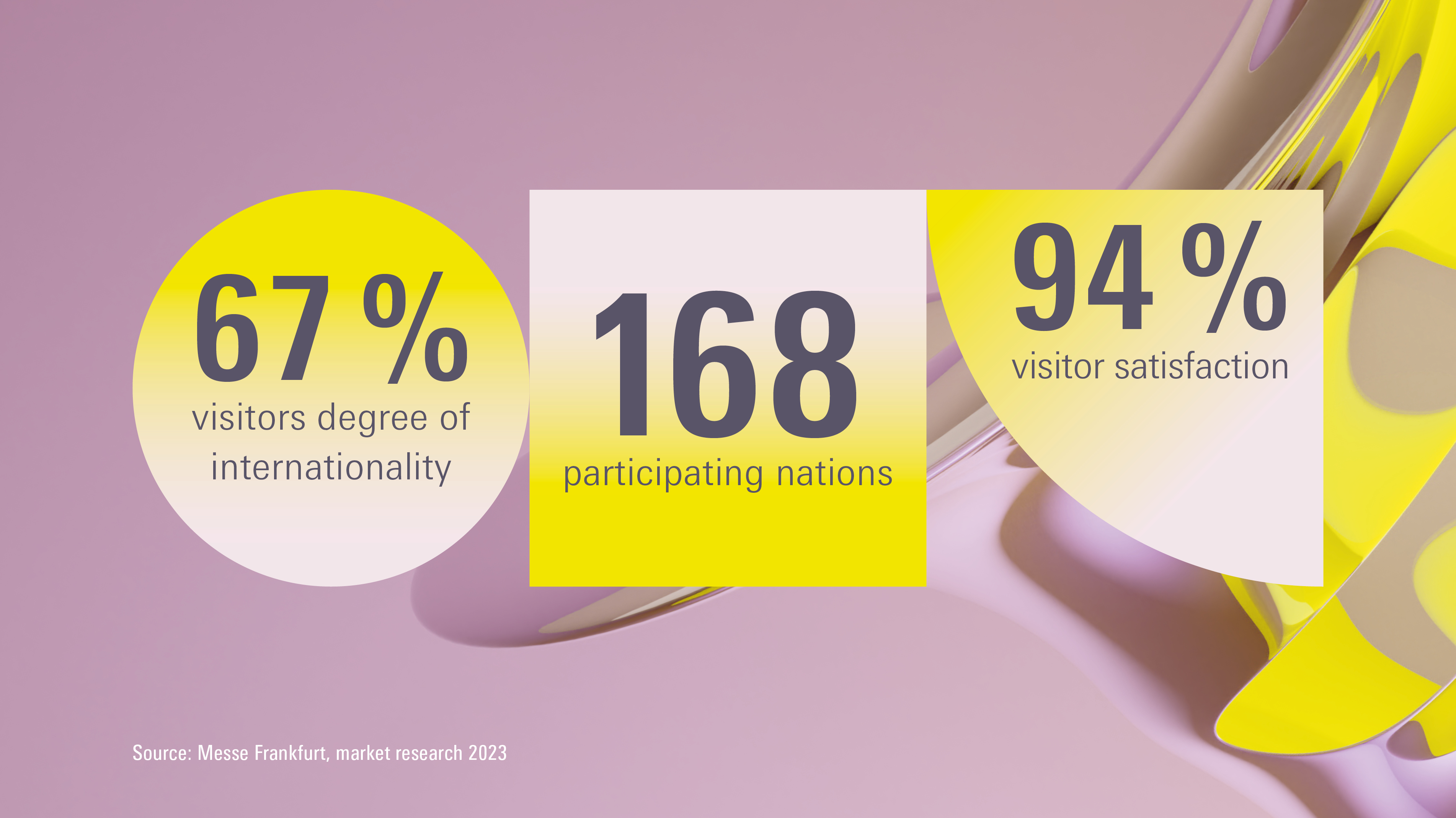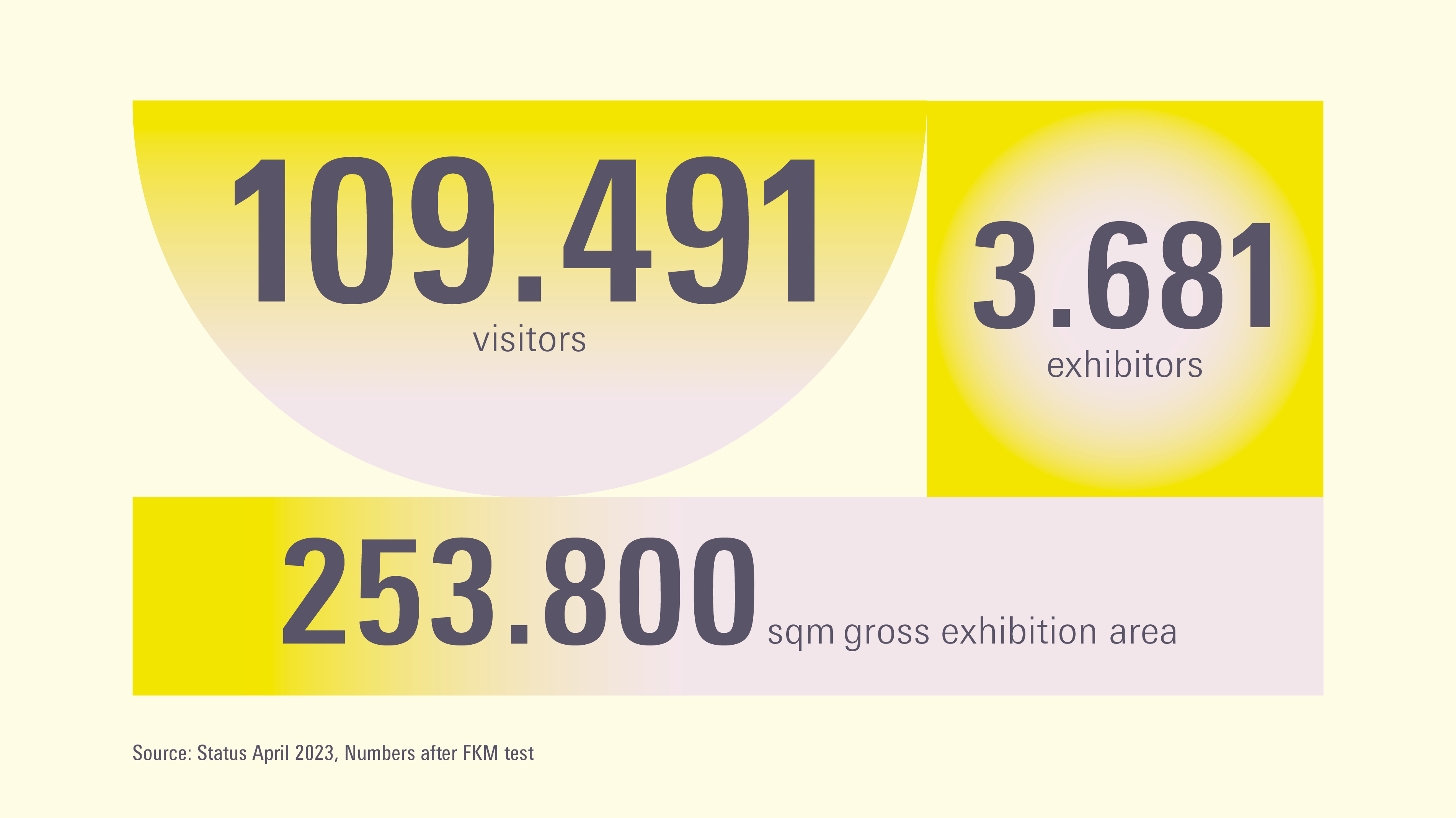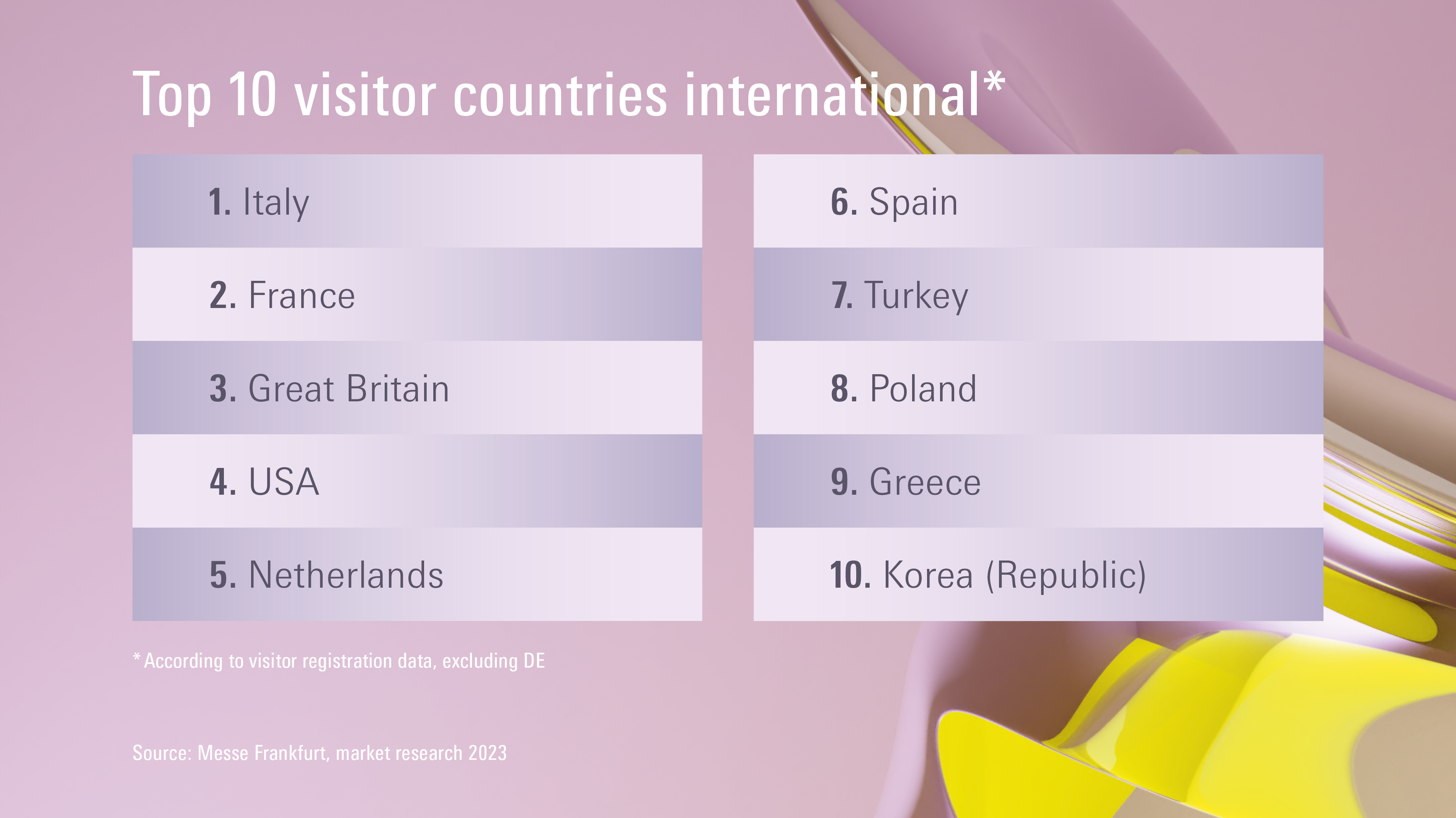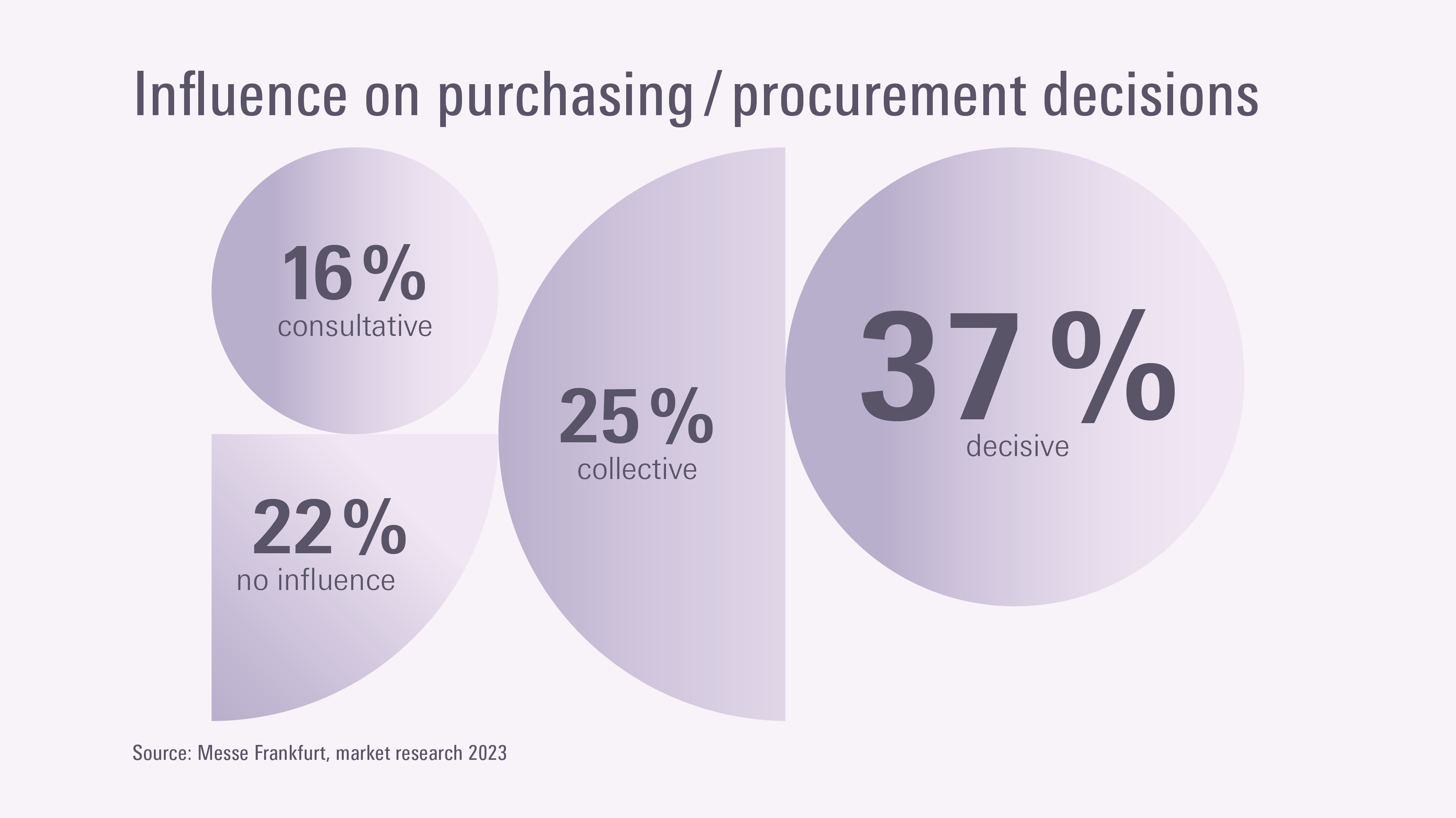 Ambiente any time: 365 days a year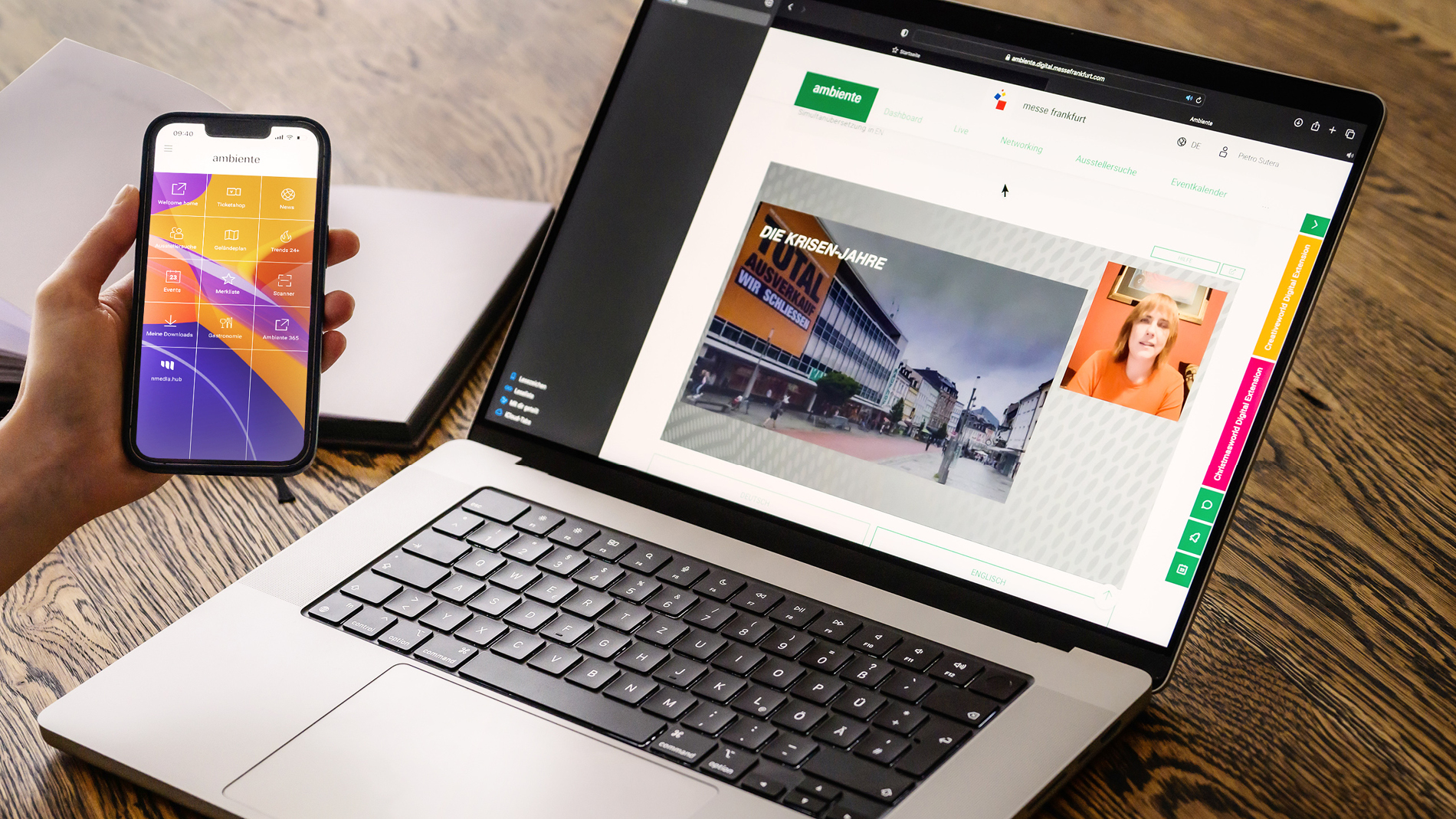 Network, discuss, offer and order: the digital features of Ambiente mean you can stay connected with the market 365 days a year. There are our online exhibitor and product searches, the online platforms Conzoom Solutions and nmedia.hub, the Ambiente Blog, our social media presence and – new this year – the Digital Academy.