From 3 to 7 February 2023, the Academies at Ambiente will present what is currently moving the global market. The three lecture areas will focus on the latest trends, concepts and practical tips from renowned experts. Visitors to this trade fair highlight will gain a lot of knowledge and new impulses for their own business.
Conzoom Solutions Academy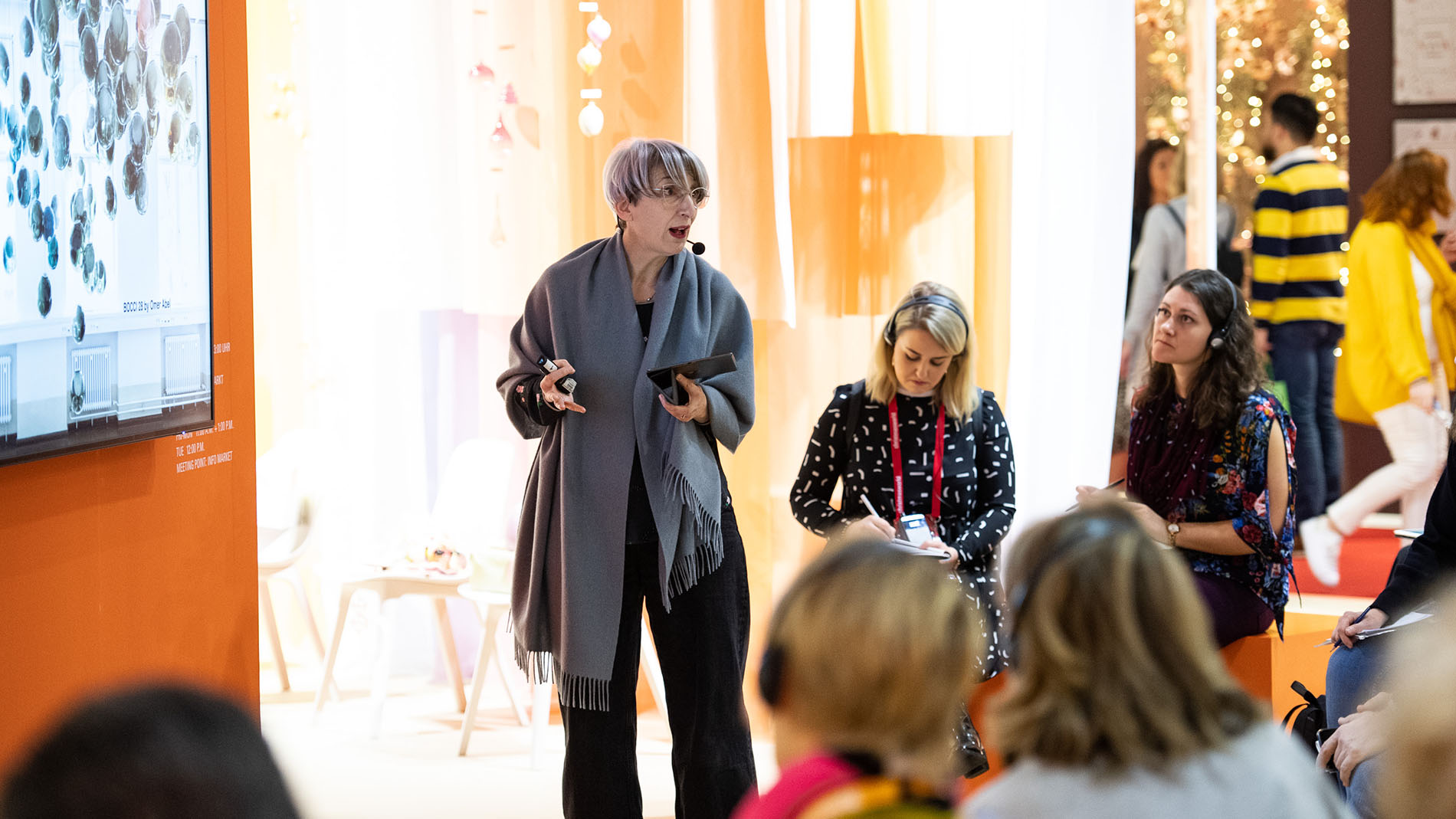 The Conzoom Solutions Academy offers important industry knowledge on new perspectives and convincing best practices with exciting lectures. The focus is on trends, but also on current topics such as the influence of globalisation, digitalisation and climate change on the consumer goods industry. Experts from a wide range of disciplines will discuss the challenges facing the retail sector on the lecture stages and provide answers and assistance tips for the point of sale of tomorrow.
With a top line-up, the Conzoom Solutions Academy takes a look at the future of the consumer goods industry. Joining us will be Gemma Riberti, Head of Interior Design at global trend forecasting agency WGSN, with her talk on 'The consumers of the future 2024 - their expectations and how to meet them'.
We also welcome Ibrahim Ibrahim, managing owner of Portland Design, designer, author, futurologist and retail strategist with his talk on "How to become future-ready in a rapidly changing retail landscape".
LOCATION: Hall 4.0, Room Europa
PROGRAMME
Future of Work Academy
The new Future of Work Academy lecture programme will be held for the first time at Ambiente 2023. On all five days of the trade fair, industry experts will be giving talks in Hall 3.1 on trends and current developments relating to the workplace of the future. The presentations will be simultaneously translated into English or German. You can already look forward to speakers such as Dr. Robert Nehring, Editor-in-Chief of OFFICE ROXX, Samir Ayoub, Managing Director of Designfunktion, trend expert Birgit Gebhardt and many more.
A special programme highlight of the Future of Work Academy will be the Sustainable Office Day. It will take place on 7 February 2023, and is organized by the Bundesdeutscher Arbeitskreis für umweltbewusstes Management e.V. (B.A.U.M.) in cooperation with Messe Frankfurt. Within the scope of this theme day, practical examples and solution approaches around the "green office" will be presented. In addition, the winners of the "Büro & Umwelt 2022" (office & environment 2022) competition will be honored in the afternoon.
LOCATION: Hall 3.1
PROGRAMME
HoReCa Academy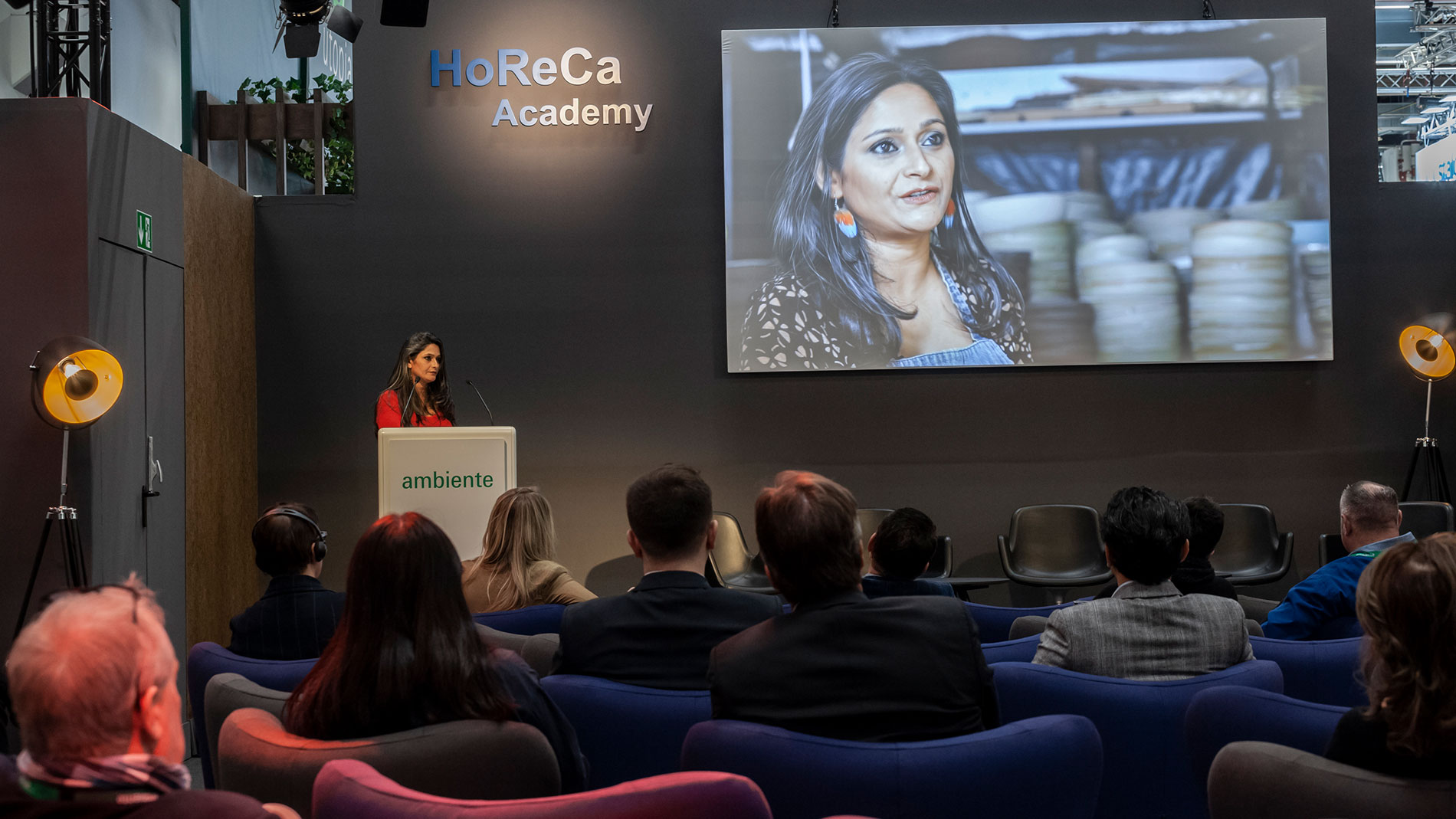 The HoReCa Academy brings you up to date with the latest developments and international trends around the theme of hospitality. Expert lectures explore what will be important tomorrow in this dynamic segment – from innovative gastronomy concepts to growth opportunities.
The circle of these experts includes trend researcher Hanni Rützler, Sascha Peters, owner of the future agency HAUTE INNOVATION and curator of the new Ambiente special presentation "Circular Materials for Future Dining", as well as hospitality expert Pierre Nierhaus, known for his international trend expeditions.
LOCATION: Hall 11.0
PROGRAMME
Remanexpo Academy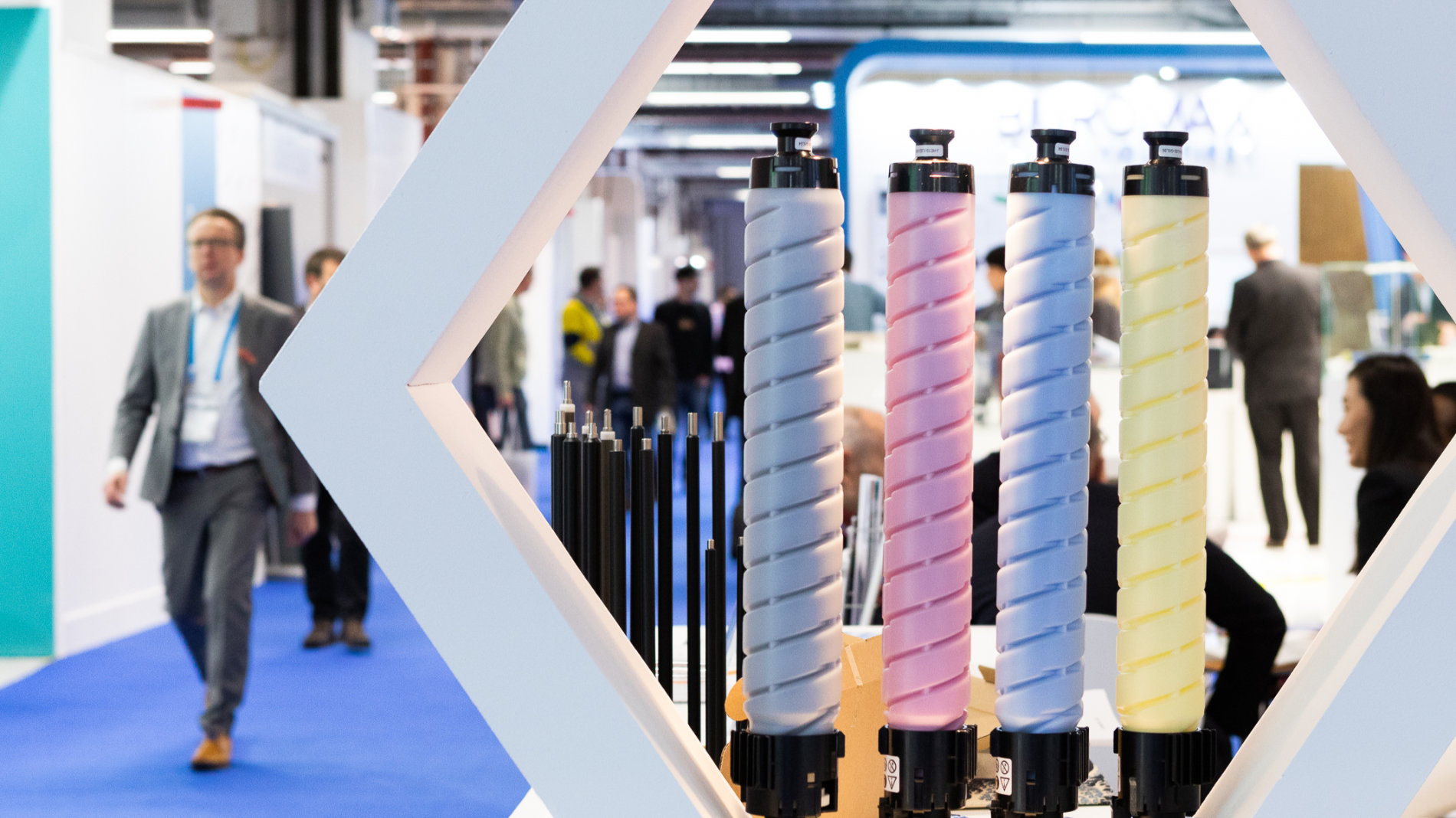 The Remanexpo product area – previously an integral part of Paperworld – is now part of the Ambiente Working area and creates new synergies there. As usual, a lecture area accompanies the exhibition area, which has been given a new name: the Remanexpo Academy.
The three-day congress offers a series of varied lectures that not only address technical developments in the field of remanufactured printer consumables and components, but also take up topics that are of importance to the "recycler" industry. The lectures will be held in English.
LOCATION: Congress Center Messe Frankfurt (CMF), Room Spektrum
Event Calendar
You will find further programme highlights in the Ambiente event calendar. Put together your own personal trade fair calendar.