What are the recent trends? How are innovative products created? What stories and people are behind them? And how are innovations established on the market? With exclusive content, exciting storytelling and a modern programming approach, the US series ByDesign presents consumers and interested viewers design processes and inspiring product innovations that make everyday life easier. The CBS series airs in prime time on US television and streams worldwide on the Paramount Group – providing a platform with international reach.
In order to develop the consumer goods landscape in a future-oriented and global way, the international TV & streaming programme ByDesign and the world's leading consumer goods trade fair Ambiente already entered into a partnership last year. Thus, in the third season of America ByDesign, the Ambiente subjects sustainability, responsible design and production, craftsmanship, advanced technology and global lifestyles moved into the spotlight of the first episode.1 As an official partner, Ambiente now takes a key role in the new series Europe ByDesign which showcases innovations and outstanding design from across Europe. The broadcast of the first season of Europe ByDesign is planned for summer 2023. Ambiente exhibitors have the opportunity to actively shape the new series and submit their new products.
The first season of Europe ByDesign: Innovations presents creative design highlights in six half-hour episodes. An expert panel of leading representatives, well-known designers and experienced partners from the design industry moderate through the individual episodes. Taking into account numerous product categories such as production and packaging, digitalisation and design as well as advertising and publication, the jury decides after each episode which innovations make it into the top ten. In the last episode, they announce the winners and also present a Sustainability Award, a Bright Award and a People's Choice Award, for which viewers can vote online.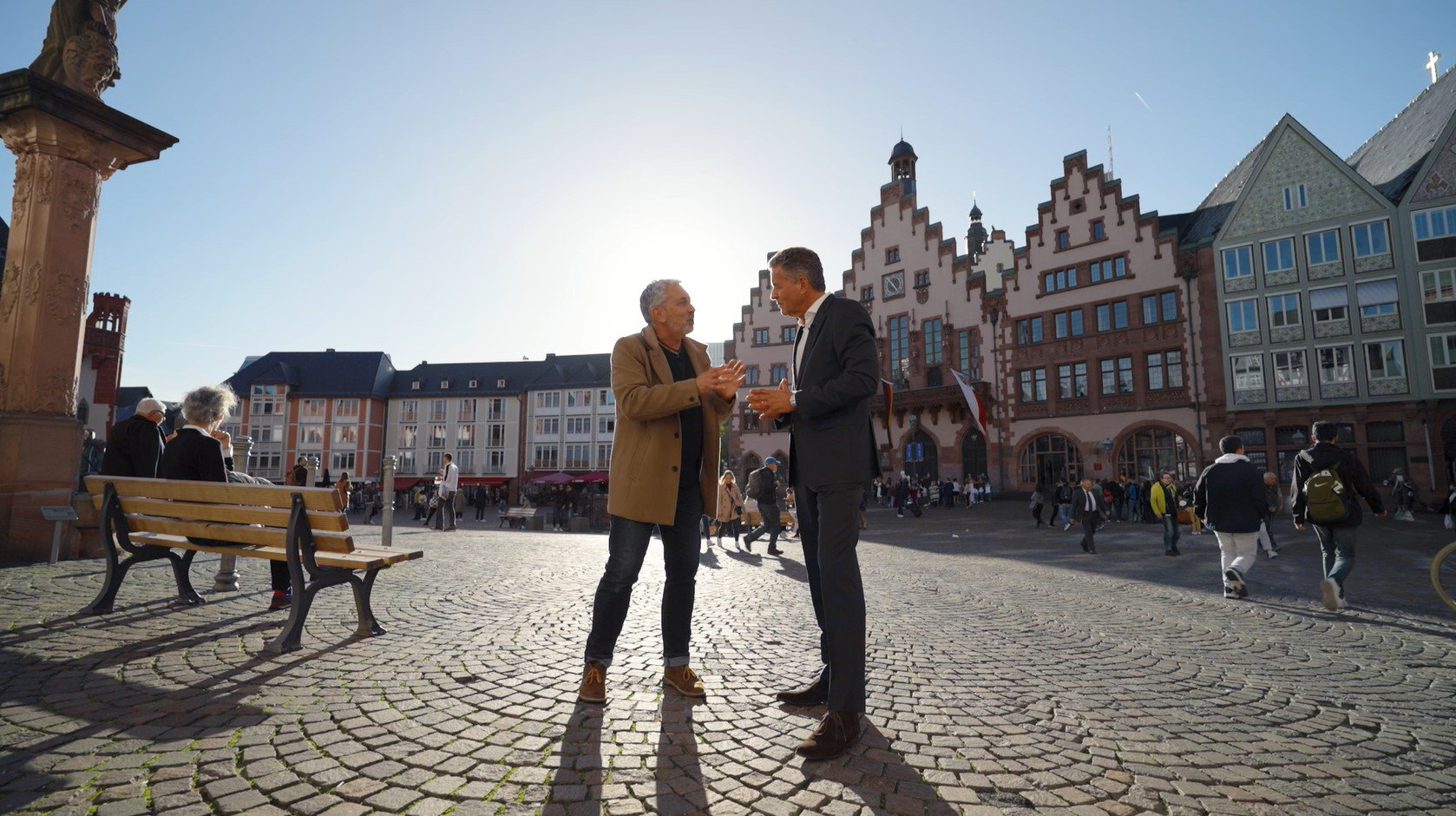 "We are excited to provide this opportunity for European design innovators to gain significant exposure on American television," says ByDesign Co-Founder and Executive Producer, Mike Chapman. "Conversations with potential featured stories and partnerships for the European series are happening right now, and I'm already liking what I see." Julia Uherek, Vice President Consumer Goods Fairs at Messe Frankfurt, also praises the joint project which decisively drives the development of the industry: "As groundbreaking as European design icons are, as exciting are design innovations from Europe. Making these known and tangible – far beyond European borders – is one of our most important objectives with Ambiente. In partnership with ByDesign and their dynamic and forward-looking programme, we are opening up even more international attention to the latest European design – so that current creative ideas can become future design statements."
European exhibitors at Ambiente can participate in the first season of Europa ByDesign and actively shape the programme as partners. They have the chance to present their companies and products from the Dining, Living, Giving, Working and Contract Business/Hospitality segments to an international audience on screens around the world. Interested exhibitors with exciting new products and creative designs can now submit their innovations to the producers of ByDesign and become part of the new Euope ByDesign television series.1
Contact ByDesign:
Mike Chapman, Director & Executive Producer
+1 415 936 6463
mike@mwcproductions.com
From February 3rd, 2023, Ambiente will be held at the Frankfurt exhibition centre at the same time as the leading international consumer-goods fairs Christmasworld and Creativeworld.
Ambiente/Christmasworld: 3 to 7 February 2023
Creativeworld: 4 to 7 February 2023
1 The America ByDesign: Innovation series aired on 12 November 2022 on the CBS News Streaming Network at www.cbsnews.com/live, on all CBS News mobile apps, on ByDesign's YouTube channel and on the By Design Channel website. It will be broadcast on CBS linear television in February 2023.
2  Please read this declaration prior to emailing the producers of America by Design: In the event the producers identify your innovation to be suitable for series inclusion as a featured segment the producers will provide documented information that outlines the provision of a suite of deliverables to you as a "featured segment sponsor". The deliverables are in exchange for a small contribution from you, the "featured segment sponsor." This contribution provides funding for the production of the series.
Note for journalists:
Discover inspirations, trends, styles and personalities on the Ambiente Blog.
Press information & images:
On social media:
Hashtags: #ambiente23 #ambientefair #welcomehome
Leading international trade fair Ambiente
New perspectives open up undiscovered opportunities: As the leading international consumer goods trade fair, Ambiente maps the changes in the market with an eye to the future. For five days, it presents a unique mix of ideas and products - and is the platform for global trends. For Table, Kitchen and Housewares, the fair is the unrivalled No. 1 in the Dining segment. In Living, all styles and market segments can be experienced around the home, furnishing and decorating. Giving presents gifts and personal accessories in all facets and will in future offer high-quality stationery as well as articles relating to school supplies. The new Working section fleshes out the working worlds of tomorrow. With its future-oriented HoReCa and Contract Business segments, Ambiente also has a strong focus on the international contract business. The major themes of sustainability, new work, design, lifestyle, digital expansion of trade, and future retail accompany the event, as do a large number of industry events, young talent programs, trend presentations and awards ceremonies. Due to its unrivaled product range in terms of breadth and depth, it is unique worldwide and offers the best connections for making contacts and finding new business partners.
Welcome Home
Under the motto "Home of Consumer Goods – Welcome Home", Ambiente, Christmasworld and Creativeworld will be held simultaneously for the first time at one of the world's most modern trade fair centers from February 3-4 to 7, 2023. The newly created combination of three successful leading trade fairs at one location at one time thus combines their strengths and thus offers an unprecedented, simultaneously available, future-oriented product range in quality and quantity. Global business with large volumes is intensified. Messe Frankfurt will continue to offer the largest platform for global sourcing outside China. Frankfurt is thus the center of the global order season, strengthening synergy effects and efficiency for all participants, and is thus the one, comprehensive inspiration, order and networking event for a globalized industry. This is where the newest trends are presented and the global metatrends are experienced and made visible.
nmedia.hub - The order and content platform for the home & living industry
The digital order and content management for brands and retailers in the consumer goods industry extends the trade fair and enables orders 24/7, 365 days a year. www.nmedia.solutions
Conzoom Solutions – the platform for retailers
Conzoom Solutions is a knowledge platform that offers the consumer goods industry a wide range of studies, trend presentations, workshops and guidelines for the point of sale. It provides a complete overview of Messe Frankfurt's international portfolio in the consumer goods sector – bundling a wide range of information for retailers. www.conzoom.solutions
Background information: Sustainable Messe Frankfurt
The Messe Frankfurt Group is one of the world's leading trade fair, congress and event organisers with their own exhibition grounds. With a workforce of some 2,200* people at its headquarters in Frankfurt am Main and in 28 subsidiaries, it organises events around the world. Group sales in financial year 2022 were around €450 million*. We serve our customers' business interests efficiently within the framework of our Fairs & Events, Locations and Services business fields. One of Messe Frankfurt's key strengths is its powerful and closely knit global sales network, which covers around 180 countries in all regions of the world. Our comprehensive range of services – both onsite and online – ensures that customers worldwide enjoy consistently high quality and flexibility when planning, organising and running their events. We are using our digital expertise to develop new business models. The wide range of services includes renting exhibition grounds, trade fair construction and marketing, personnel and food services.
Sustainability is a central pillar of our corporate strategy. Here, we strike a healthy balance between ecological and economic interests, social responsibility and diversity. For more information, please visit our website at: www.messefrankfurt.com/sustainability
With its headquarters in Frankfurt am Main, the company is owned by the City of Frankfurt (60 percent) and the State of Hesse (40 percent).
For more information, please visit our website at: www.messefrankfurt.com
* Preliminary figures for 2022