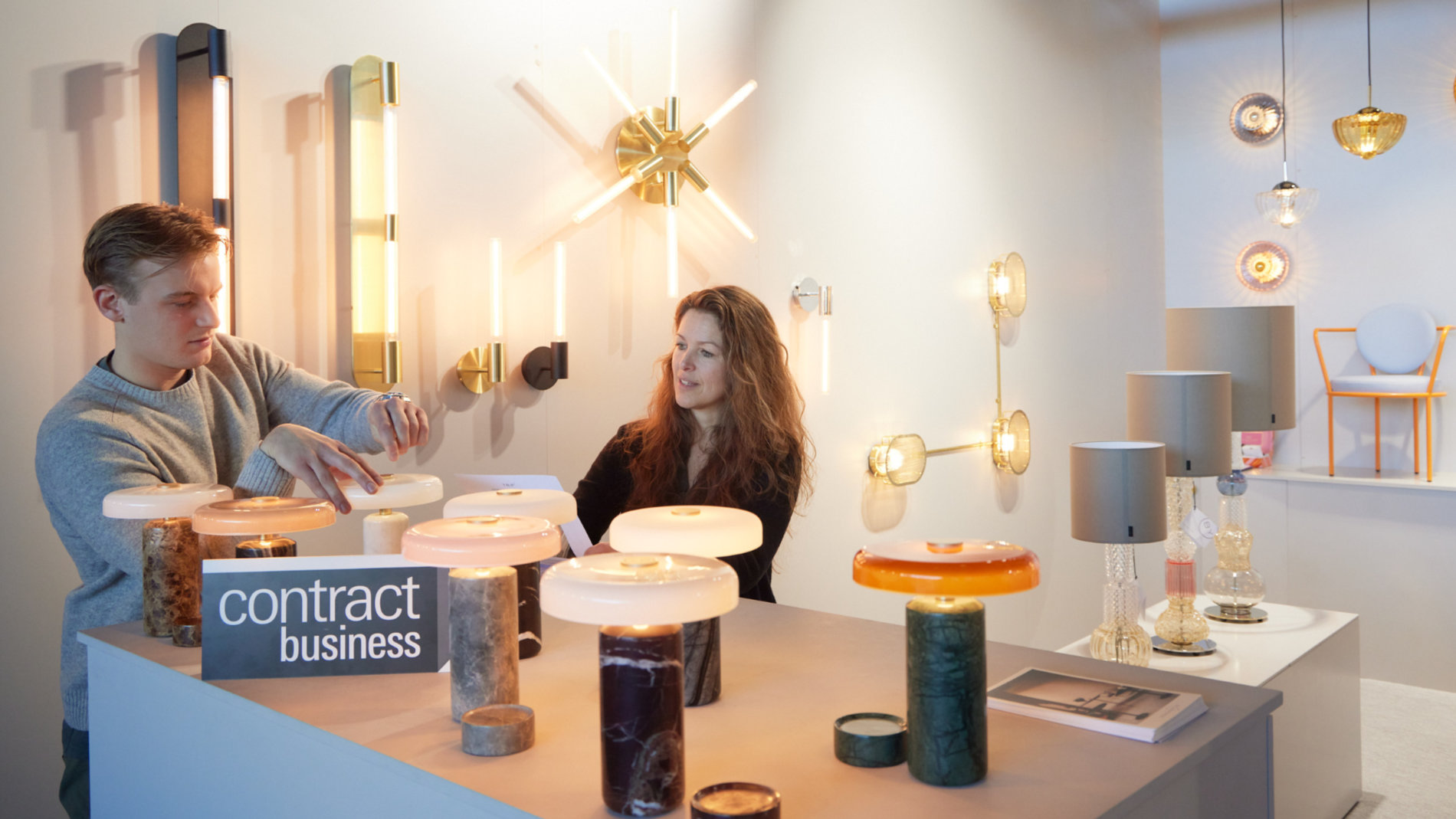 Ambiente Living shows the upcoming living, furnishing and decorating trends in the Interior Design (Hall 3.1) and Interiors & Decoration (Hall 3.0) product groups. Here, premium brands, manufacturers and design-oriented suppliers will be presenting their latest home concepts, furniture, lighting ideas, home textiles, home and design accessories, table accessories, genuine and designer jewellery and even room fragrances. Brands such as Blomus, Bloomingville, IB Laursen, Jan Kurtz, New Edition Home B.V., Present Time, PTMD Collection, Scholtissek, Stelton and - new - Lalee carpets, Madam Stoltz and Pot en Mand will be there. Two regions stand out in 2024. Scandinavian design will be presented by Broste Copenhagen, Stoff Copenhagen, Eva Solo, Muurla Design, Pappelina and Mifuko OY, among others. Japanese design will be presented e.g. by Cotodama Inc, Hachiman Kasei, SUWADA Blacksmith Works and 100percent.
"At Living, everything revolves around atmospheric presentations of trendy living concepts and freshly launched products - which not only brighten up private homes, but also enhance commercial spaces in hotels, restaurants, yachts and co-working spaces," says Yvonne Engelmann, Director Living, Giving, Working. "After all, living areas are increasingly merging and the desire for appealing interior design is growing across all sectors." The fusion of Home & Office can be experienced in Hall 3.1 in particular, together with the Office Design & Solutions offering and the Future of Work area as a centre of attraction for office planners, interior designers, architects, interior designers and major commercial customers. In the attractive interior design environment, visitors have the outstanding opportunity to discover the synergies between living and working.
Exciting young talent projects promote innovative ideas
University graduates, young designers and entrepreneurs benefit from special support programmes. With the Talents programme, Ambiente has been supporting young international designers for years, who bring a whole new perspective to design and product development. In a special area in Hall 3.1, outstanding international talents will show how we can make society, life and consumption simultaneously more stylish and sustainable in the future with their projects on interior design, tableware and accessories. The participants will be given free exhibition space in a specially designed area where they can exchange ideas with an international audience and make important contacts with industry and trade.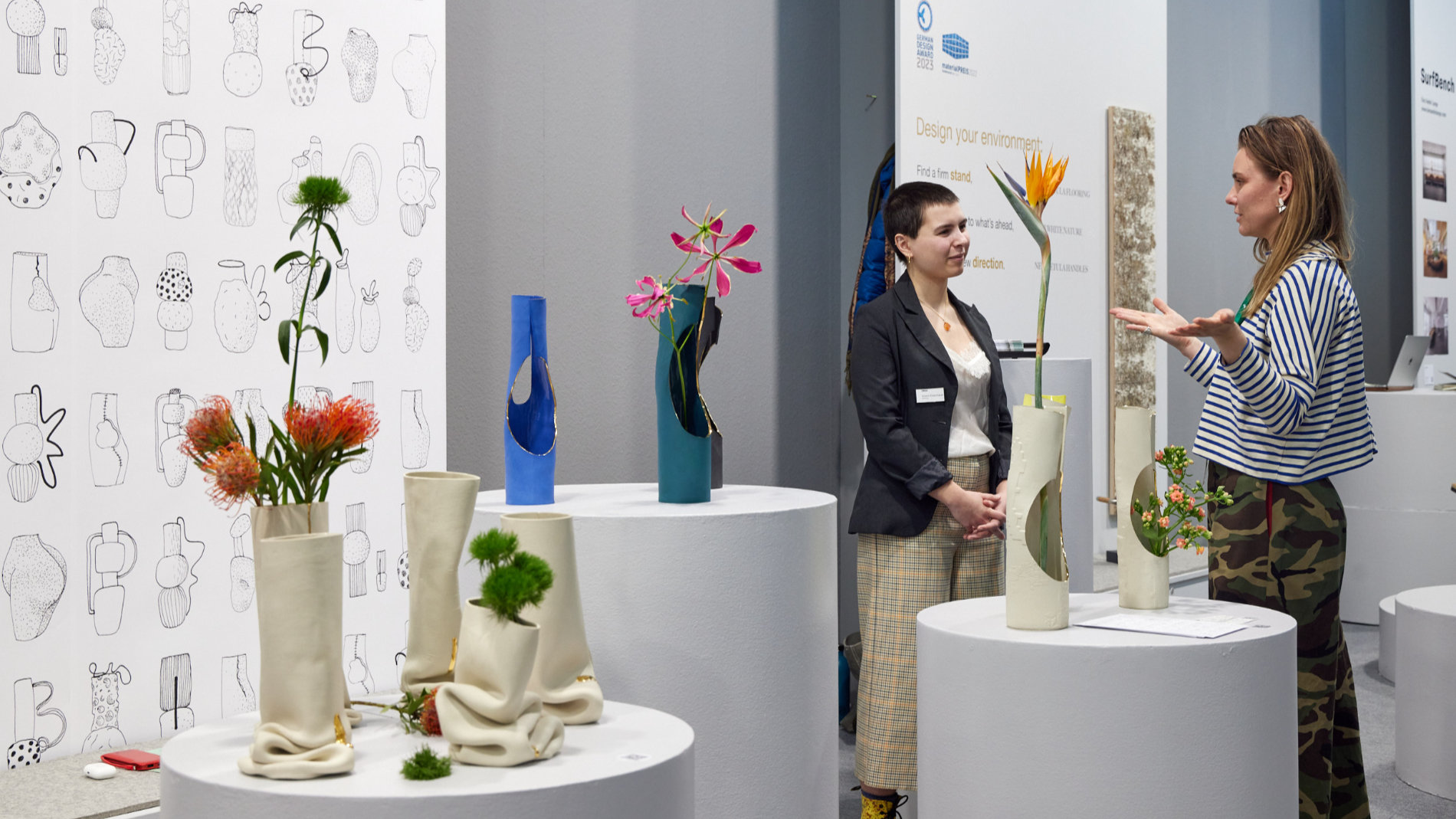 In addition, young companies (Young Innovators) with fresh ideas and unconventional products from the Interiors & Decoration (Hall 3.0) and Urban Gifts & Stationery (Hall 4.2) product areas will present themselves in the BMWK area. The area is the result of an initiative by the Federal Ministry of Economics and Climate Protection (BMWK - Bundesministerium für Wirtschaft und Klima), which enables innovative companies from Germany to participate in international trade fairs in Germany.
Ambiente, Christmasworld and Creativeworld will continue to be held simultaneously at the Frankfurt exhibition center:
Ambiente/Christmasworld: 26 to 30 January 2024
Creativeworld: 27 to 30 January 2024
Note for journalists:
Discover inspirations, trends, styles and personalities on the Ambiente Blog.
Press information & images:
On social media:
Hashtags: #ambiente24 #ambientefair
Background information on Messe Frankfurt: