Posto facade banners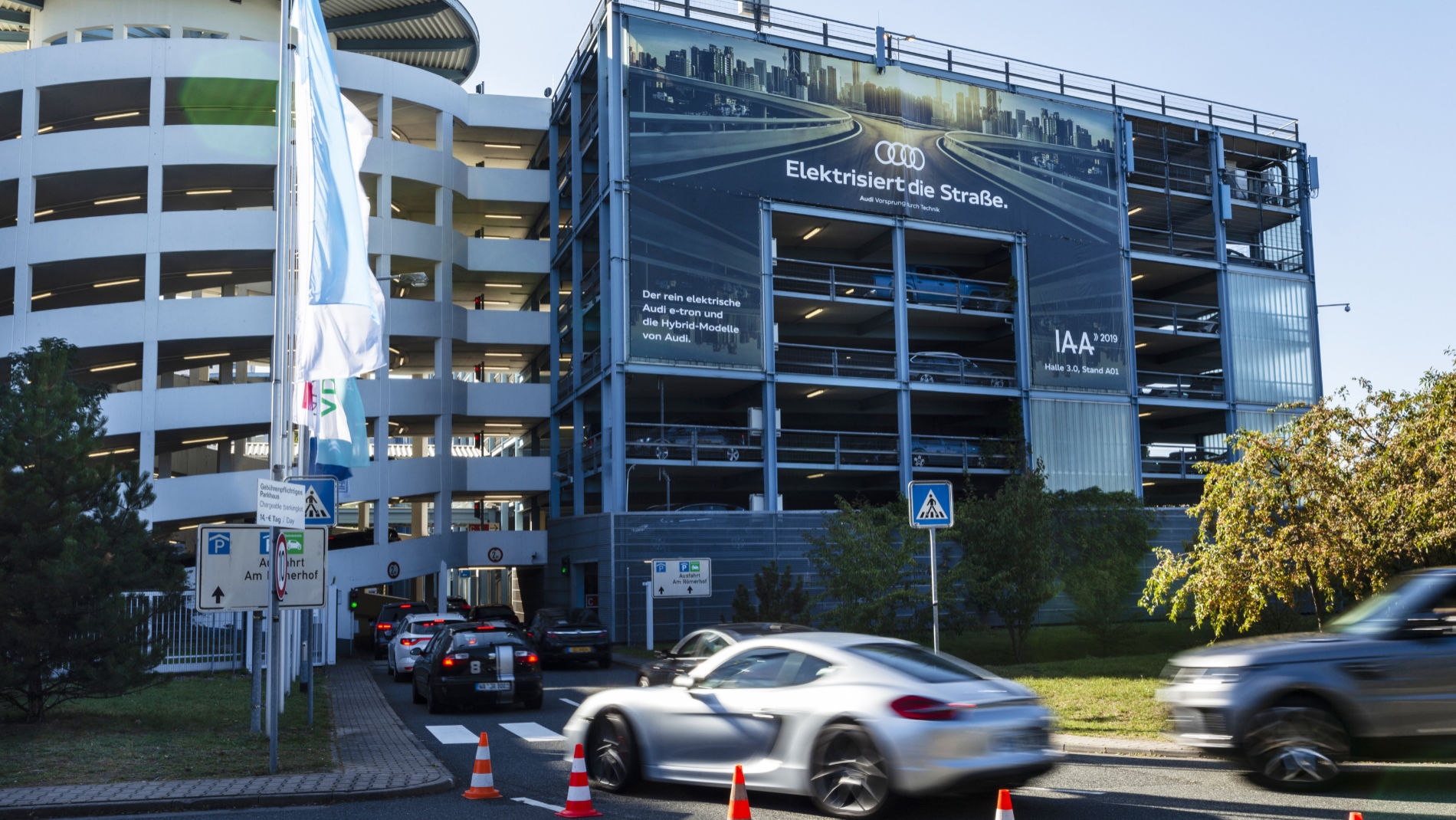 Read on arrival: the Rebstock multi-storey car park is the ideal place to greet incoming trade visitors with a message of welcome. And our Posto large-format facade banners are clearly legible at distance – even from the motorway!
City Light posters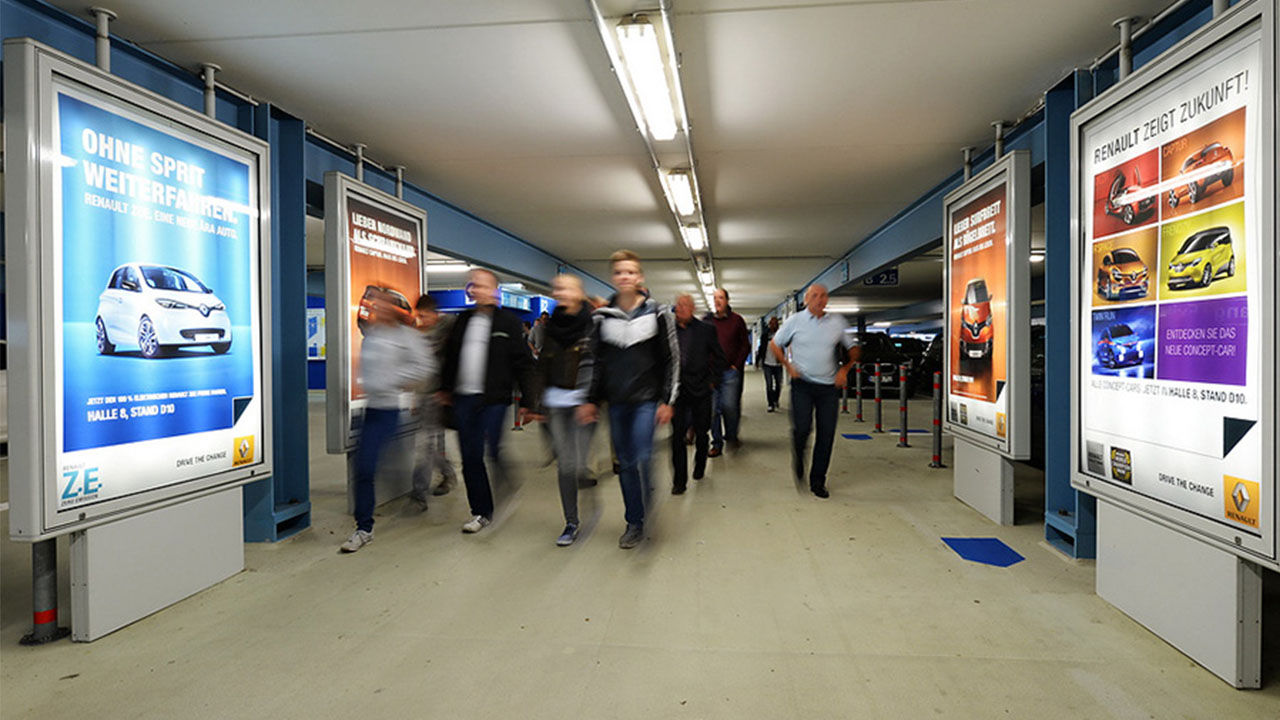 Spot on: with a City Light poster in the Rebstock multi-storey car park, your message not only illuminates the scene but enlightens visitors as they walk from their cars to the bus terminal.
Contact
Do you have any questions? We will be happy to advise you as to which advertising are best suited to you.