Days at the fair are lively and demand considerable concentration, so it is beneficial if visitors can top up their energy levels during the day – in the Tulip Club.
Please note: Information regarding the Tulip Club under Covid-19 conditions will be announced in due time before the event.
Exclusive VIP programme for your most important buyers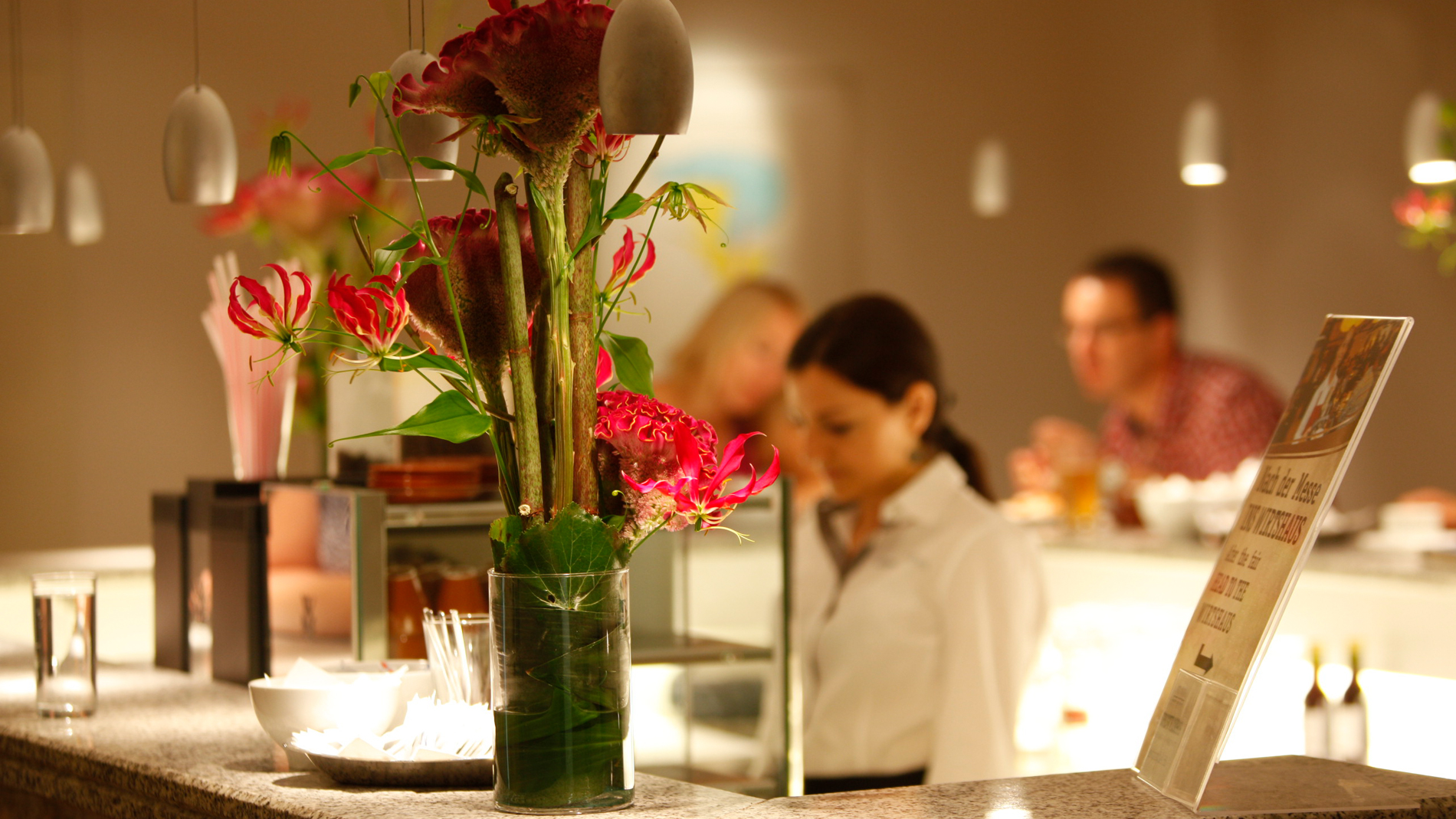 The Tulip Club of Messe Frankfurt: a first-class customer-retention tool that you can use to intensify your business relations with very important buyers.
What is the Tulip Club?
The Tulip Club is an exclusive VIP Buyers Club of Messe Frankfurt and offers numerous services that make visiting Ambiente and exclusive experience for your most important customers.
How does the programme work?
As a selected Ambiente exhibitor, you can nominate up to four of your VIP customers who we will then invite on your behalf to Ambiente as VIP buyers. After registering, your customers will receive a personalised Tulip Club Card.
The programme is free for you and your customers. The number of participants is limited and restricted to the Ambiente.
Which services does the Tulip Club offer your VIP buyers?
Free admission on all days of the fair with access to the Exhibition Centre before the official opening time, 8.45 a.m.

Use of both Tulip Club Lounges in the hall levels 9.T, 4.2 and in the Portalhaus in Room Frequenz from 8:45 a.m. to 7 p.m. on all days of the fair
Personal support by the Service Team at the fair: Agency service for interpreters / dry cleaning / taxis / restaurant reservations
Free ticket for local public-transport services operated by the RMV public-transport authority in Frankfurt and the region during the fair
Free parking in the Rebstock multi-storey carpark
Catering / cloakroom service
Inclusion of a guest
Free catalogue and daily newspaper
Free WLAN / charging service for mobile devices
Download site plan