The first online event took place as part of Ambiente Working: The Future of Work Academy. In 2023, the newly created Ambiente Working area will be the home of office supplies, office equipment and furnishings, presentation aids, organisational and presentation aids, office papers, notebooks and calendars, shipping and consumables, gluing and stamping. At the same time, it also covers the important topics of safety, occupational health and safety, hygiene and health as well as the megatrends New Work and sustainability.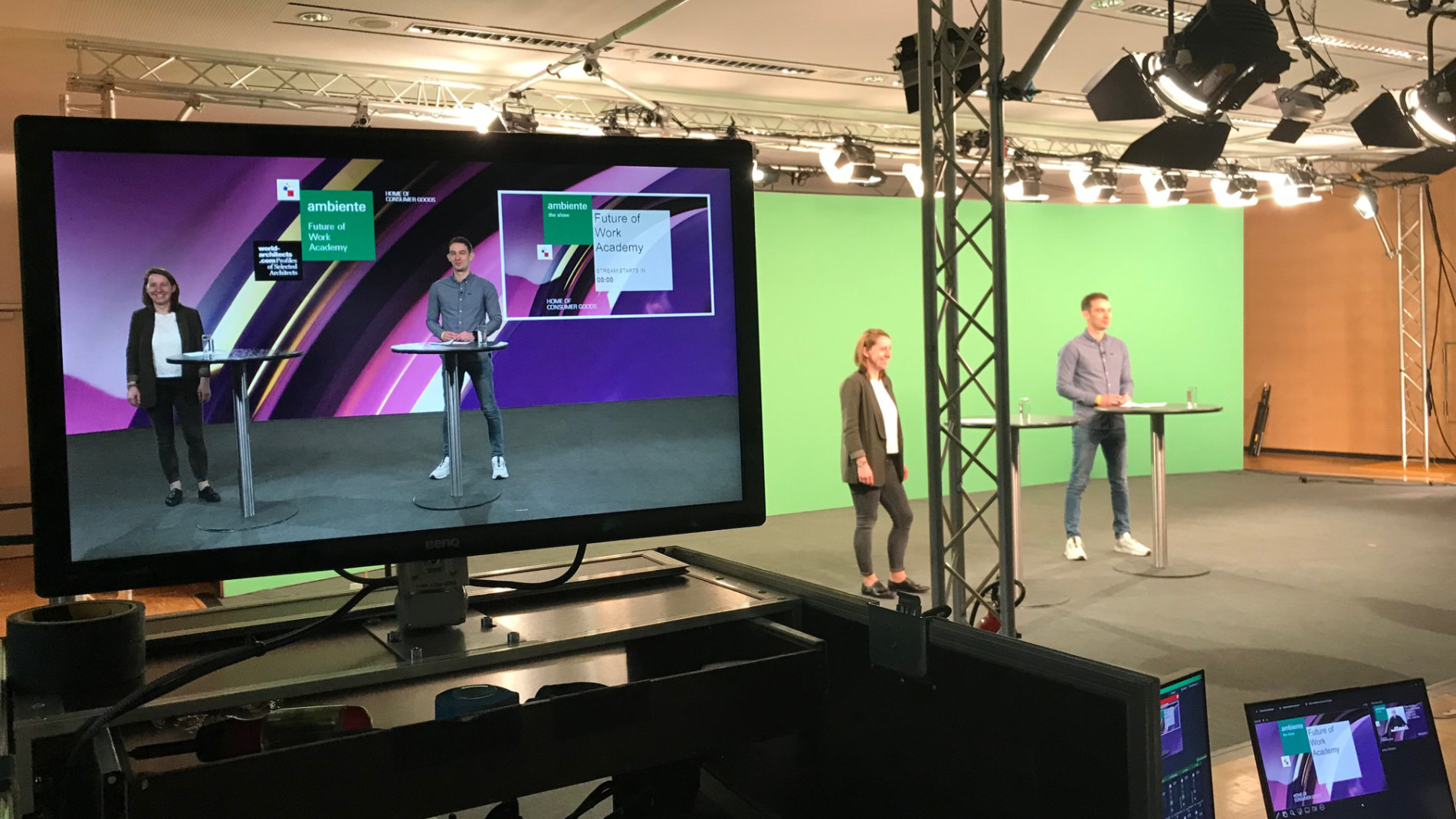 Future of Work primarily addresses the target groups of architects, planners and facility managers. The online event, in cooperation with World-Architects, already invited these target groups to gain inspiring insights into the current state of office planning. Five nationally and internationally renowned architects and planners spoke on forward-looking topics in line with the "Future of Work".
You couldn't take part or would like to watch the recording of the lectures again? No problem - here you will find the content stream. Take a look, get inspired - and don't miss the next event. Information on the next online event will be available here soon.
"Not because we can't decide, but because there are always different answers to the challenges of the working world."
"We need a mix of office and home office and must be able to look forward to it."
"New Work means a lived experiment that changes today for tomorrow."
"There is no universal recipe for 'the workspace'."
The lecture day at a glance
2:00 p.m.
Welcome by Julia Uherek, Vice President Consumer Goods Fairs, Messe Frankfurt Exhibition GmbH
2:05 p.m.
Introduction by Elias Baumgarten, World-Architects
14:15 p.m.
Decidedly in between - presentation by Peter Ippolito, Ippolito Fleitz Group
3:00 p.m.
Welcome Home to Office - lecture by Jessica Borchardt, BAID Architekten
15:45 p.m.
Explore the future in action - lecture by Margit Sichrovsky, LXSY Le Roux Sichrovsky Architekten
16:30 p.m.
We - Me - Us - Lecture by Petra Pfeiffer and Andreas Moser, MA Architekten