Ambiente is a place of encounter. In person on site in Frankfurt and online. The online platform Ambiente Digital Extension ensures the networking of all participants. So you can be there in 2023 – live in Frankfurt or digitally.
Digital Extension in a nutshell
Take advantage of the versatile opportunities for interaction and networking offered by our digital platform. With the Ambiente Digital Extension, you extend your networking opportunities because the online platform is available to you before, during and after the event. In the digital space, you can expand your industry knowledge and make direct contact with industry participants and experts. In the video you can already find out what else is possible, how the platform works and which features will make your participation at the fair even more versatile.
Ambiente 365 days a year
For initial registration and preparation, the Ambiente Digital Extension will be activated as follows:
Opening of Ambiente Digital Extension for exhibitors: 2 January 2023
Opening of Ambiente Digital Extension for visitors and press: 13 January 2023
The platform can be used in its entirety by all trade fair participants from 3 February 2023, parallel to the start of the physical trade fair, and will then be available to you until 17 February 2023. This allows you to follow up on the trade fair, download contacts and chat histories, follow up on leads or view selected events again at your leisure.
Network at any time via the digital features of Ambiente: the online exhibitor search, the Conzoom Solutions platform for retailers and nmedia.hub, the digital order fair for Home & Living. Our graphic shows you which functions will be available from when. So that you can plan your participation perfectly.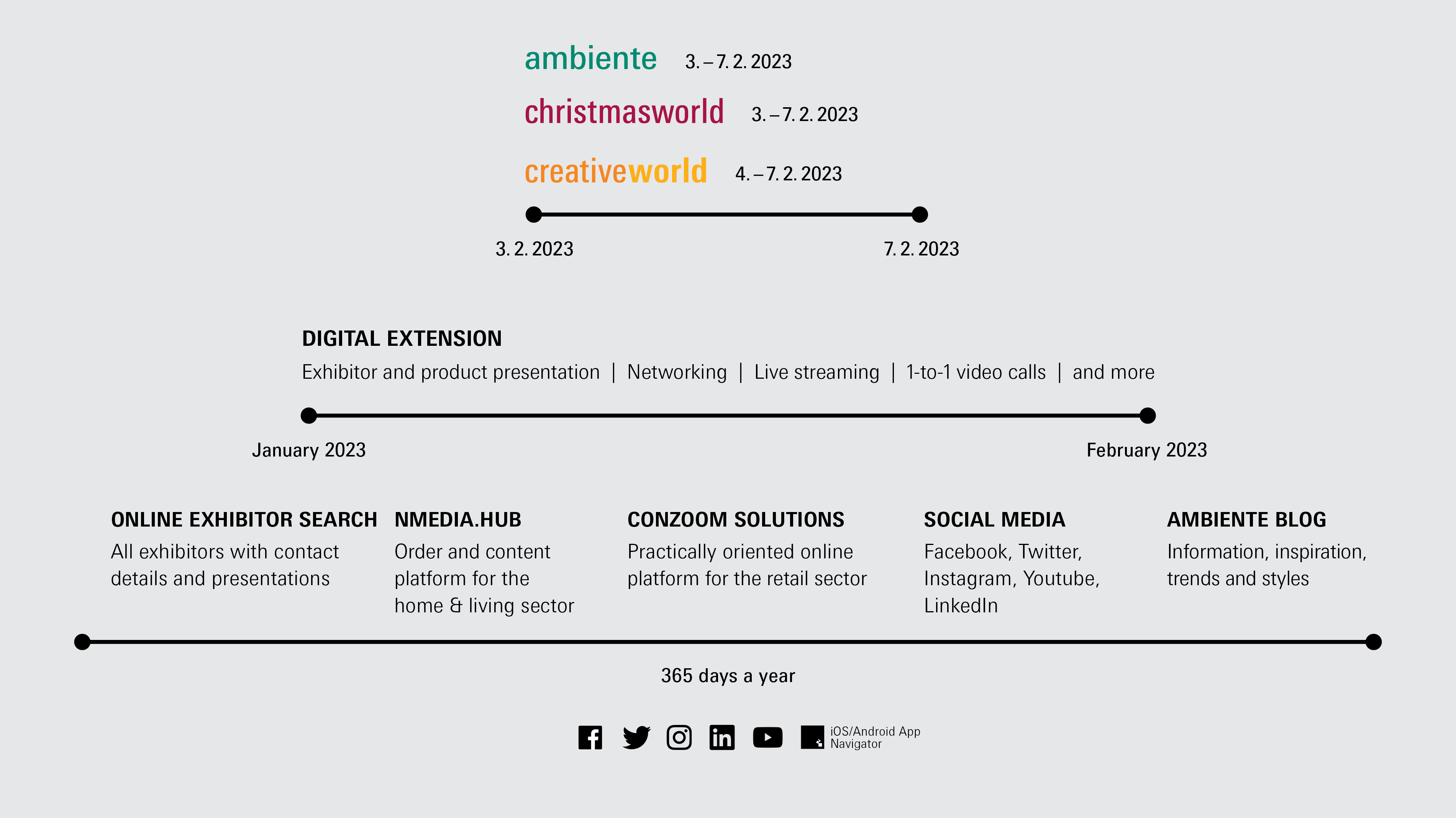 Exhibitor and product presentation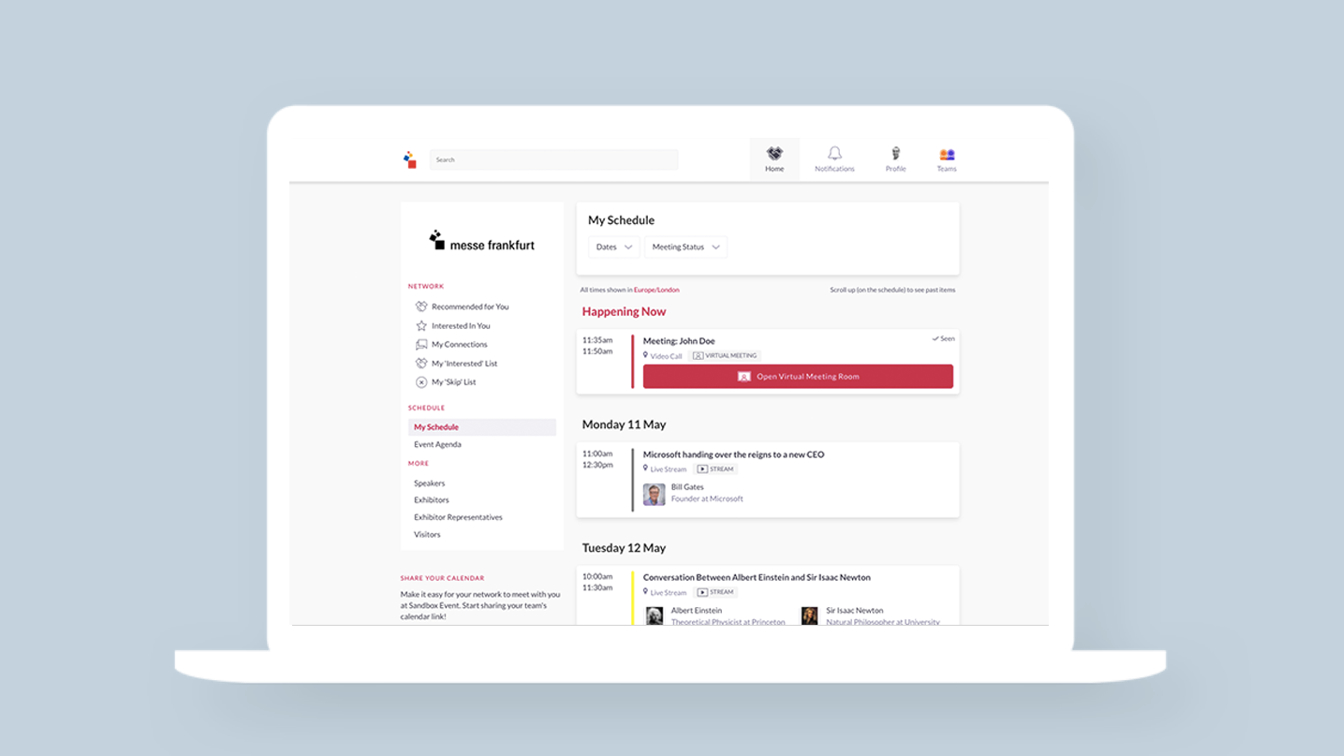 This is how you make contacts and discover new products: At Ambiente, all participating companies have an online profile with new products, contact persons and further information about the company.
Networking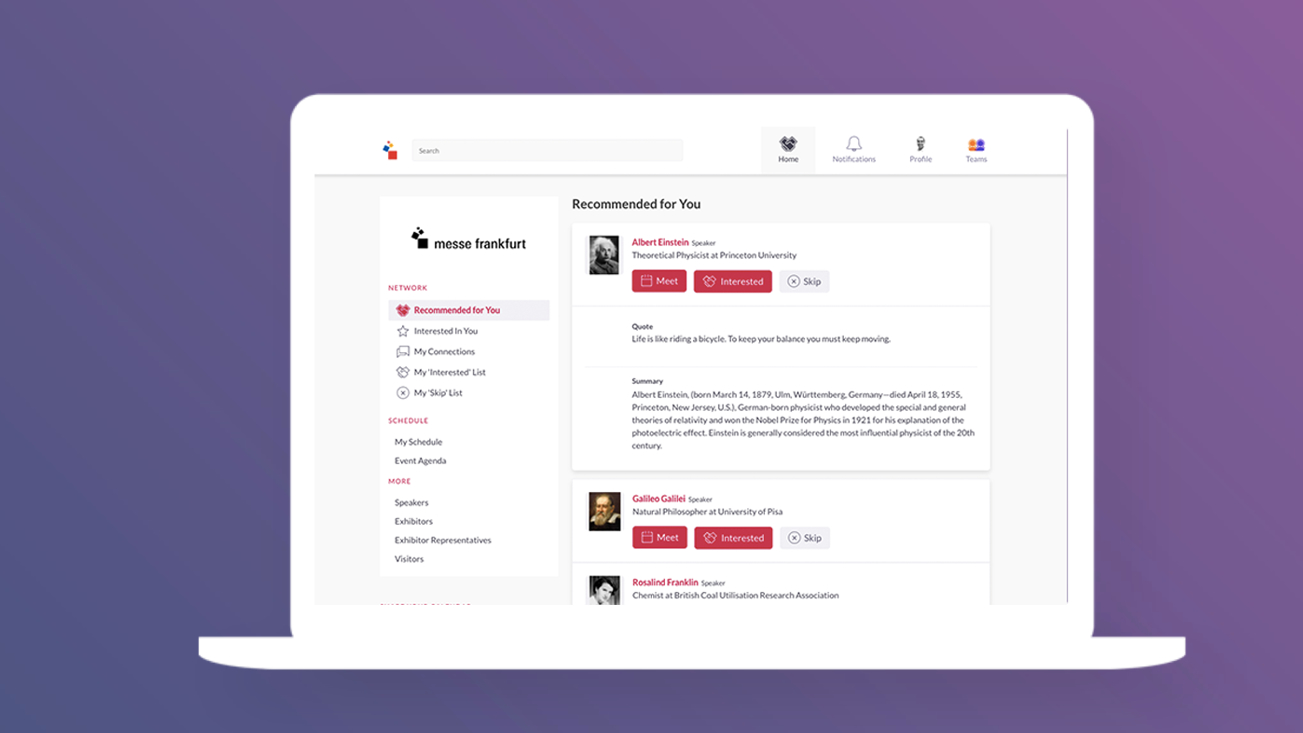 Business meetings are a priority at Ambiente in Frankfurt and online. Our system identifies people, exhibitors and conference content that are of interest to you and maximise your business. This way, you receive perfectly tailored contact and event recommendations.
Live streams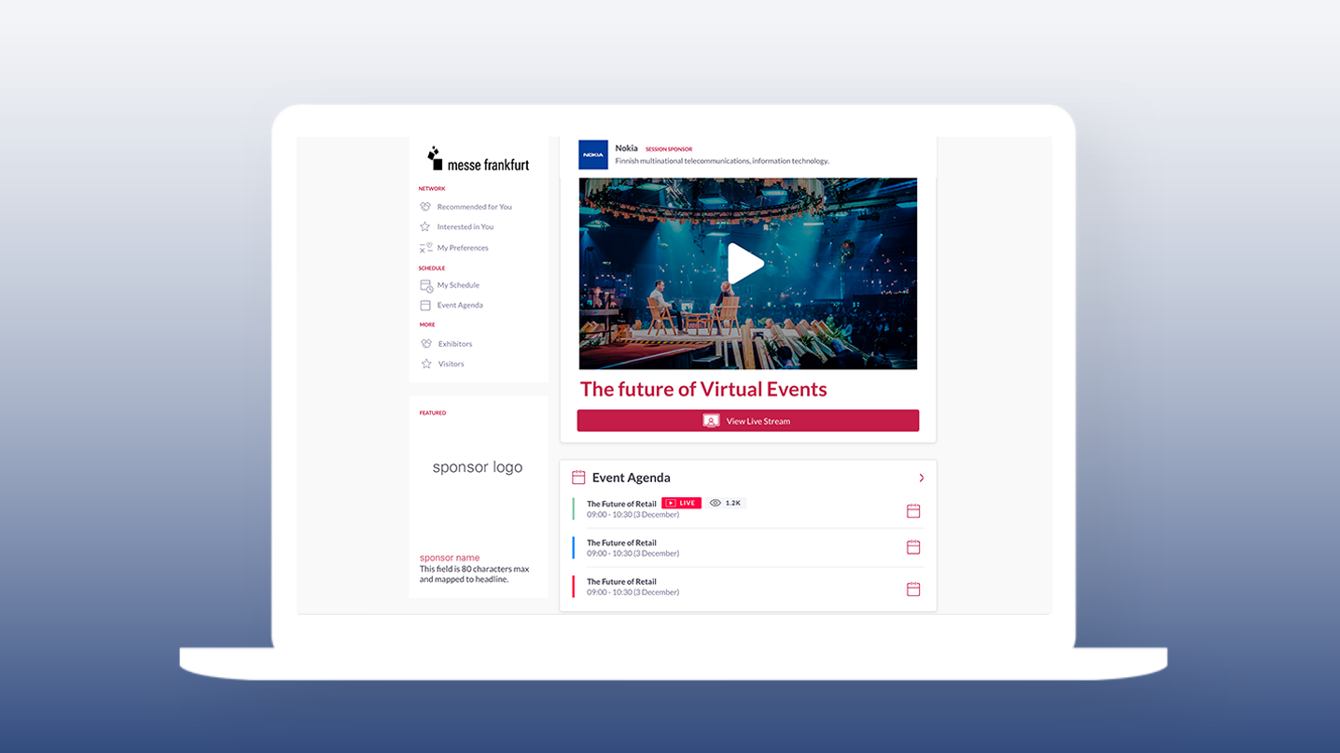 Selected lectures, workshops and discussion rounds are streamed live and can be experienced digitally. Online participants will be able to participate interactively in chats and Q&A sessions. The videos will be made available on-demand afterwards.
1-to-1 video calls and chats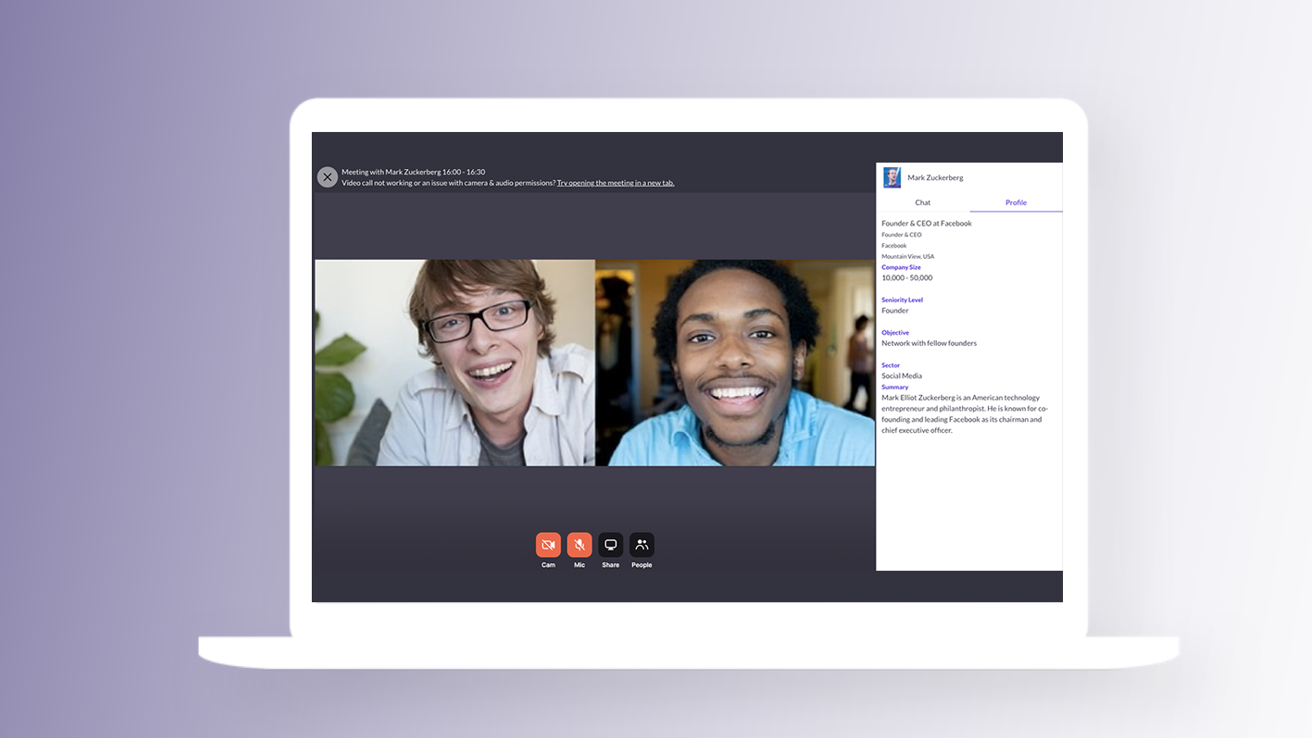 Arrange meetings in virtual space with interesting companies and business partners and discuss your current topics with suppliers and experts.