With its Dining area, Ambiente is the global leader in table, kitchen and household products as well as an important marketplace for HoReCa. And there's more for the hospitality sector in a Hall where other top exhibitors will be showcasing their offer – and where the HoReCa Academy is located. Here is where international visitors and suppliers come together.
Be among the first to find out about the latest developments in the international hotel, restaurant and catering market. We'd be delighted to keep you up-to-date with all the news around the hospitality sector and Ambiente.
The no. 1 place for novelties
From innovative gastronomy concepts to fitting out major projects – a wealth of fresh inspiration will be on show in Frankfurt. Discover exciting perspectives, deep insights and an overview of the latest market and design developments.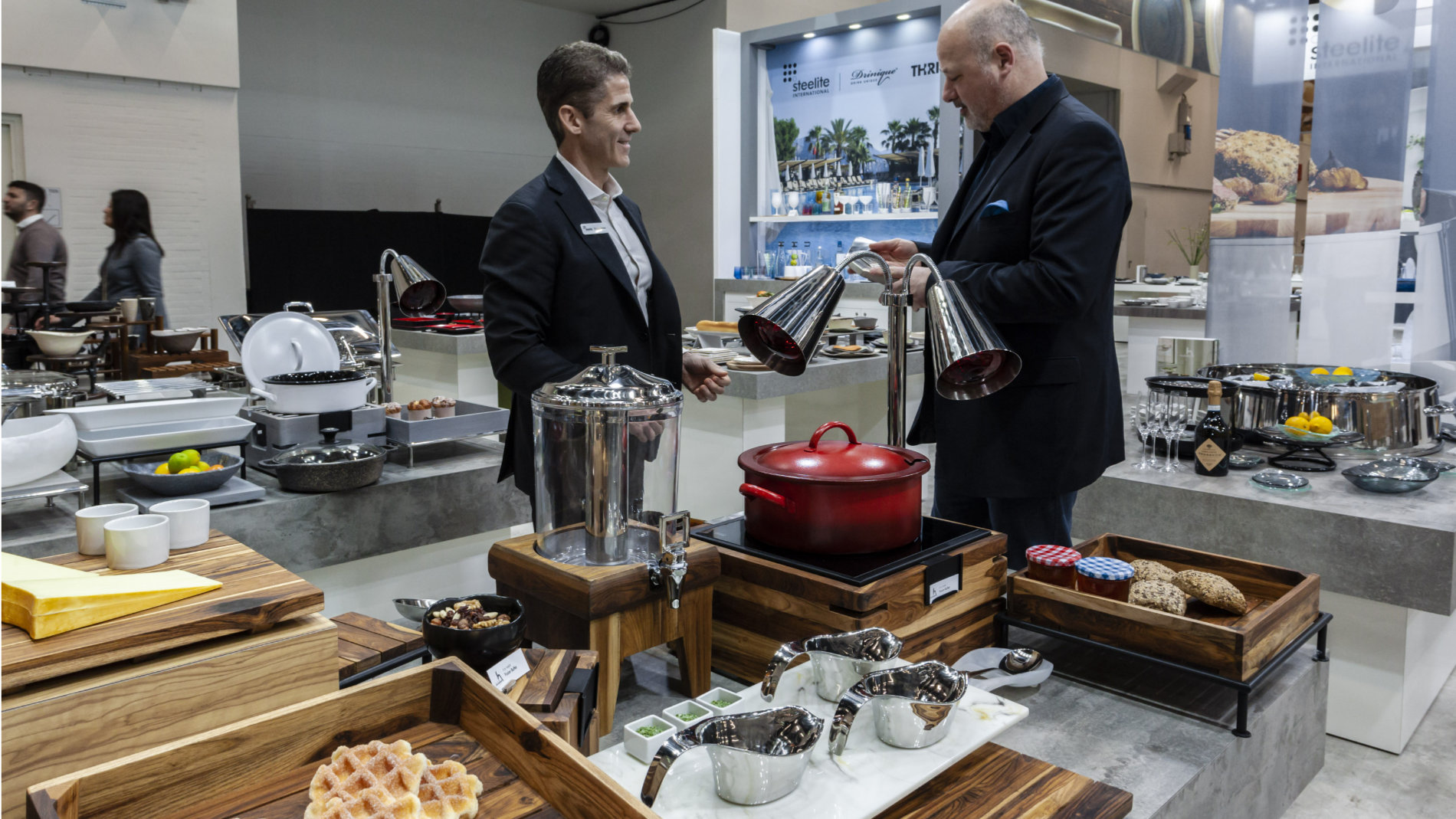 Would you like to find out more about HoReCa at Ambiente? Our HoReCa flyer gives you the perfect overview of the entire range, innovations, product groups and advantages for you as an exhibitor.
Download HoReCa flyer
The HoReCa Hall
A place for knowledge exchange and business: One of our halls is dedicated to the HoReCa segment and in direct proximity to exhibitors of products for the table. Here, renowned companies as well as young outfitters and manufactories present their ideas. Best prospects: HoReCa will be expanded in 2023 in terms of both space and theme and will be located in Hall 11.0.
The product groups
Buffet, presentation and food dispensing
Chafing and transport
Tabletop
Café and Bar
Ovenware
Disposable and reusable tableware
Kitchen and kitchen gadgets
Menu, chalkboards and display
Kitchen and electrical built-in appliances
Pre-cooking and cooking preparation
Kitchen equipment
Restaurant equipment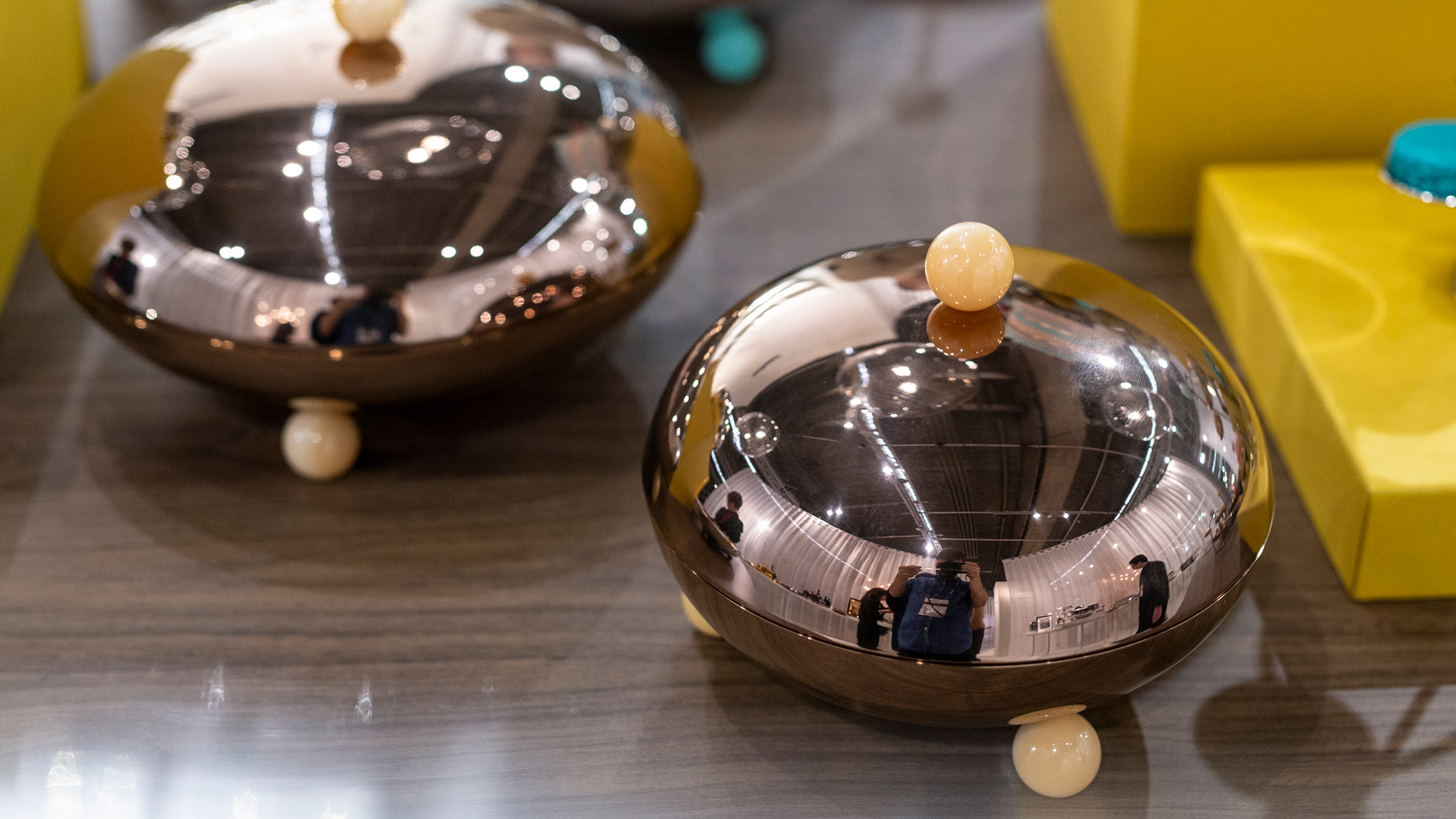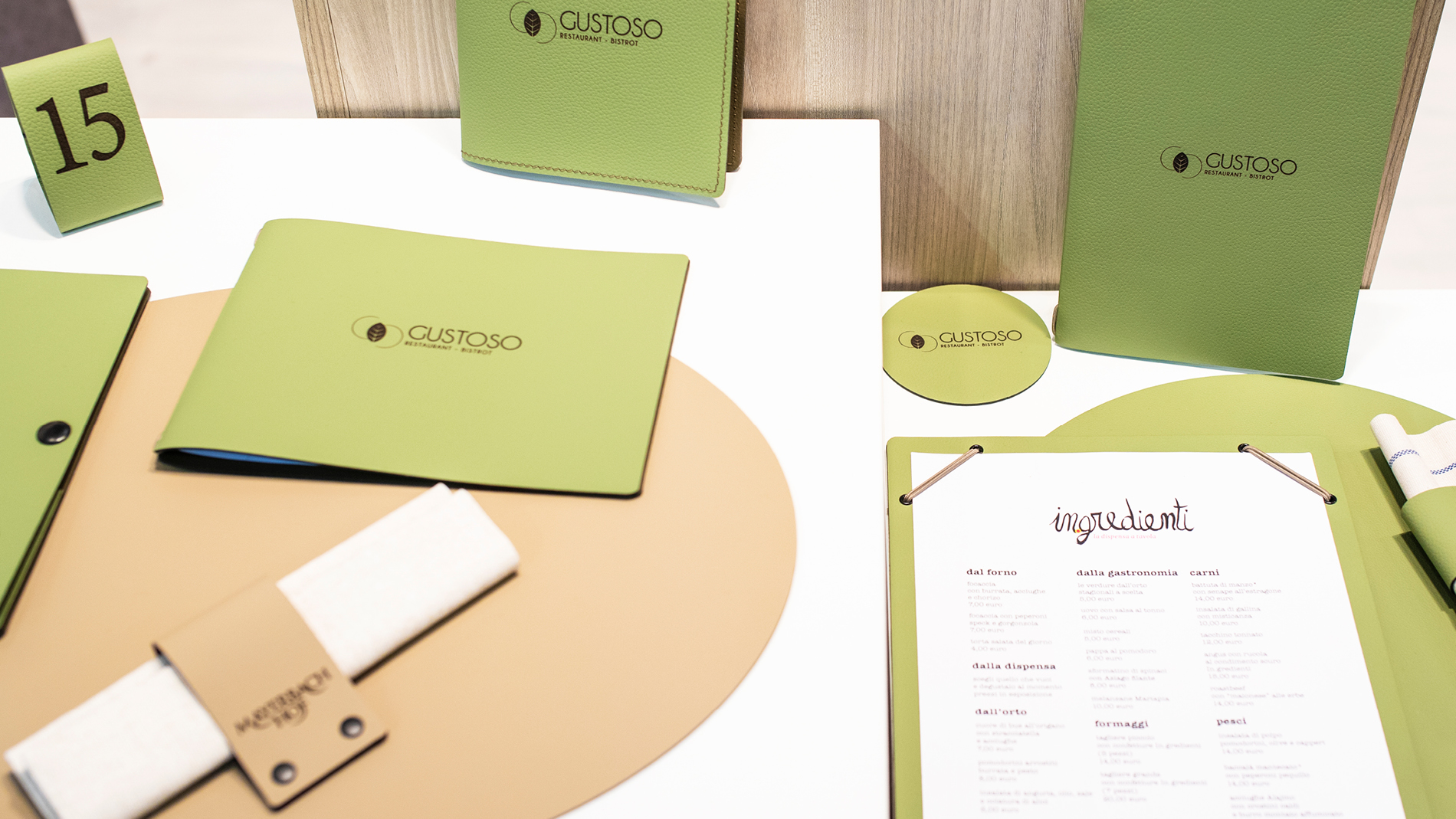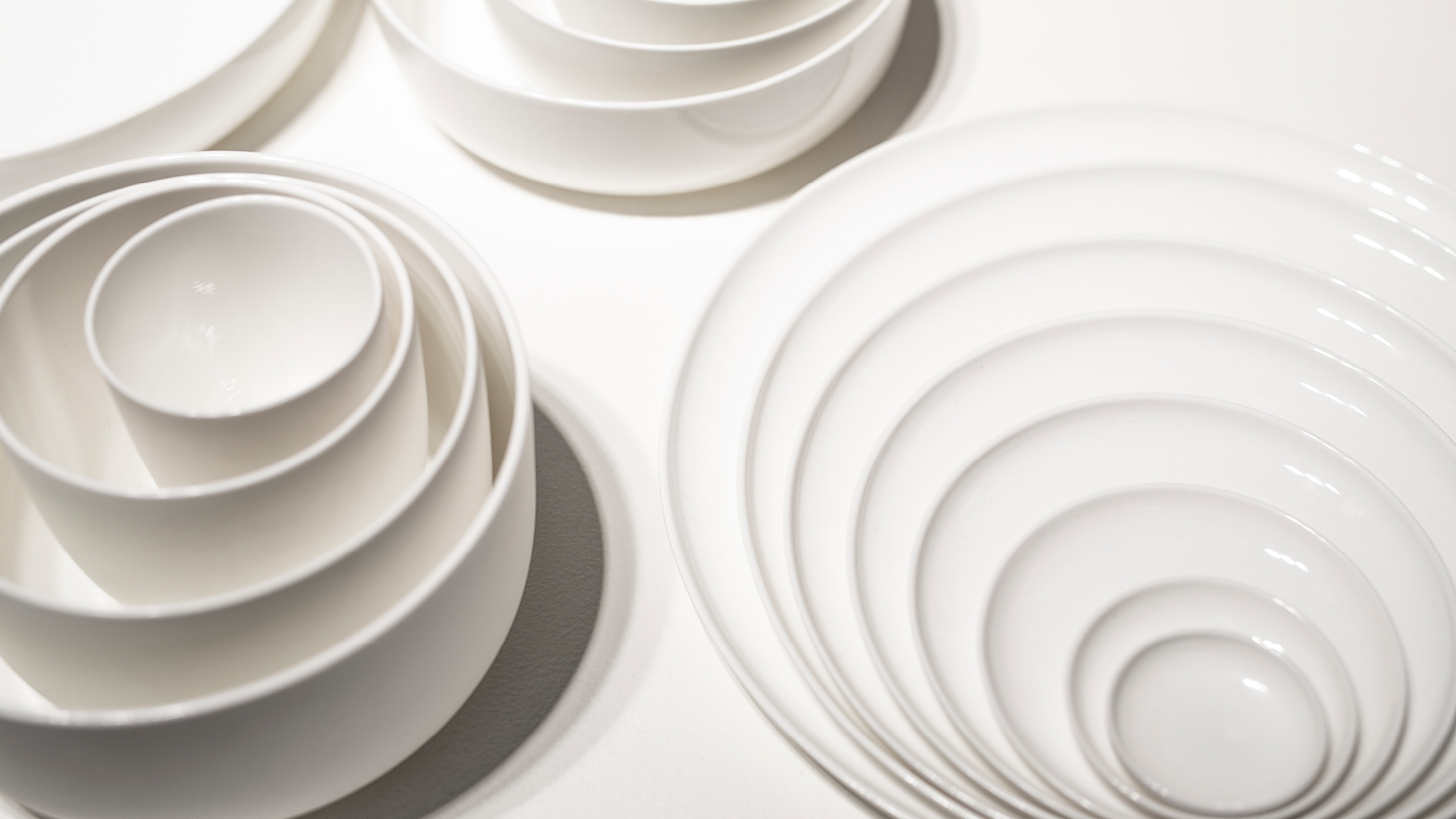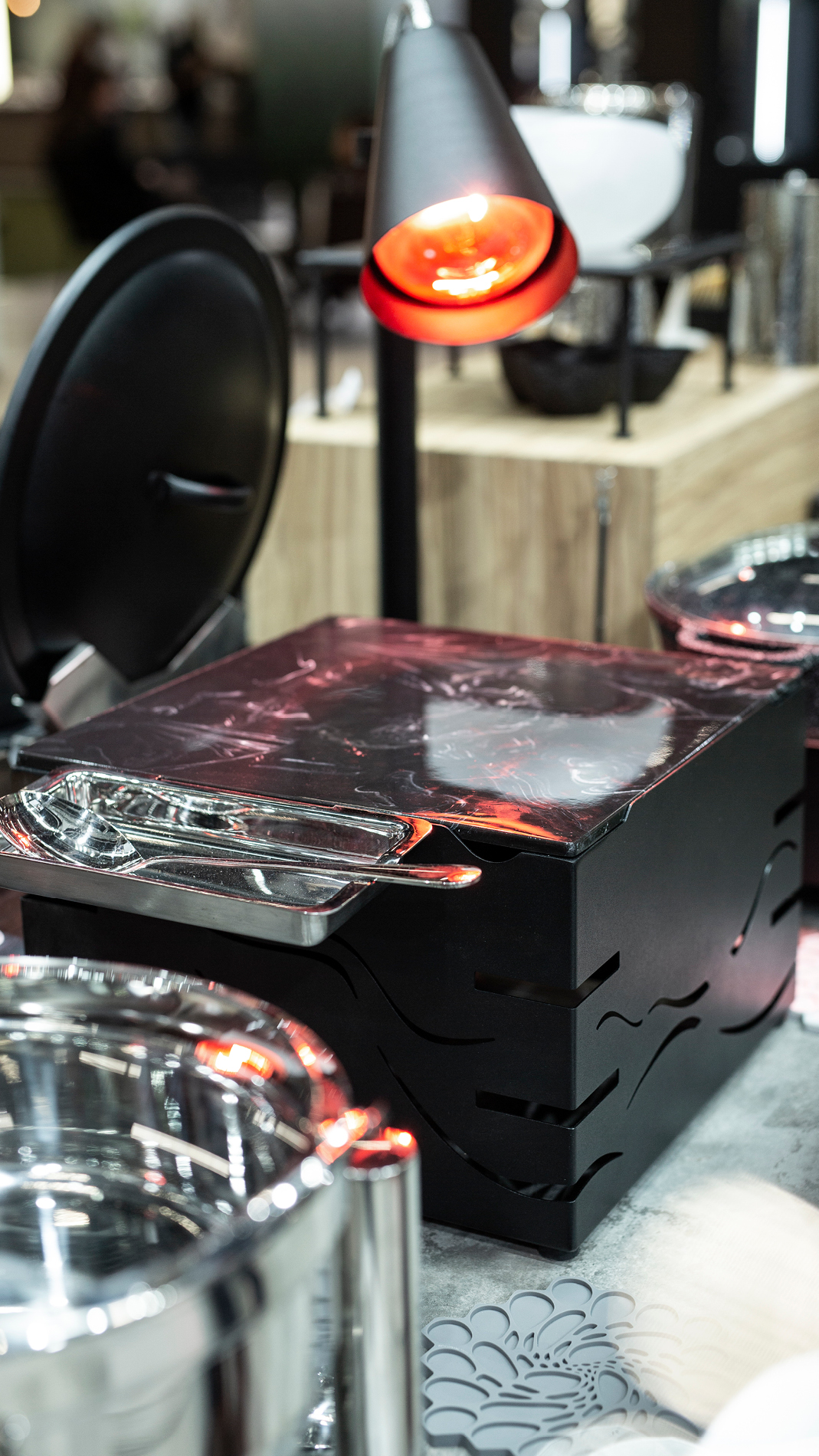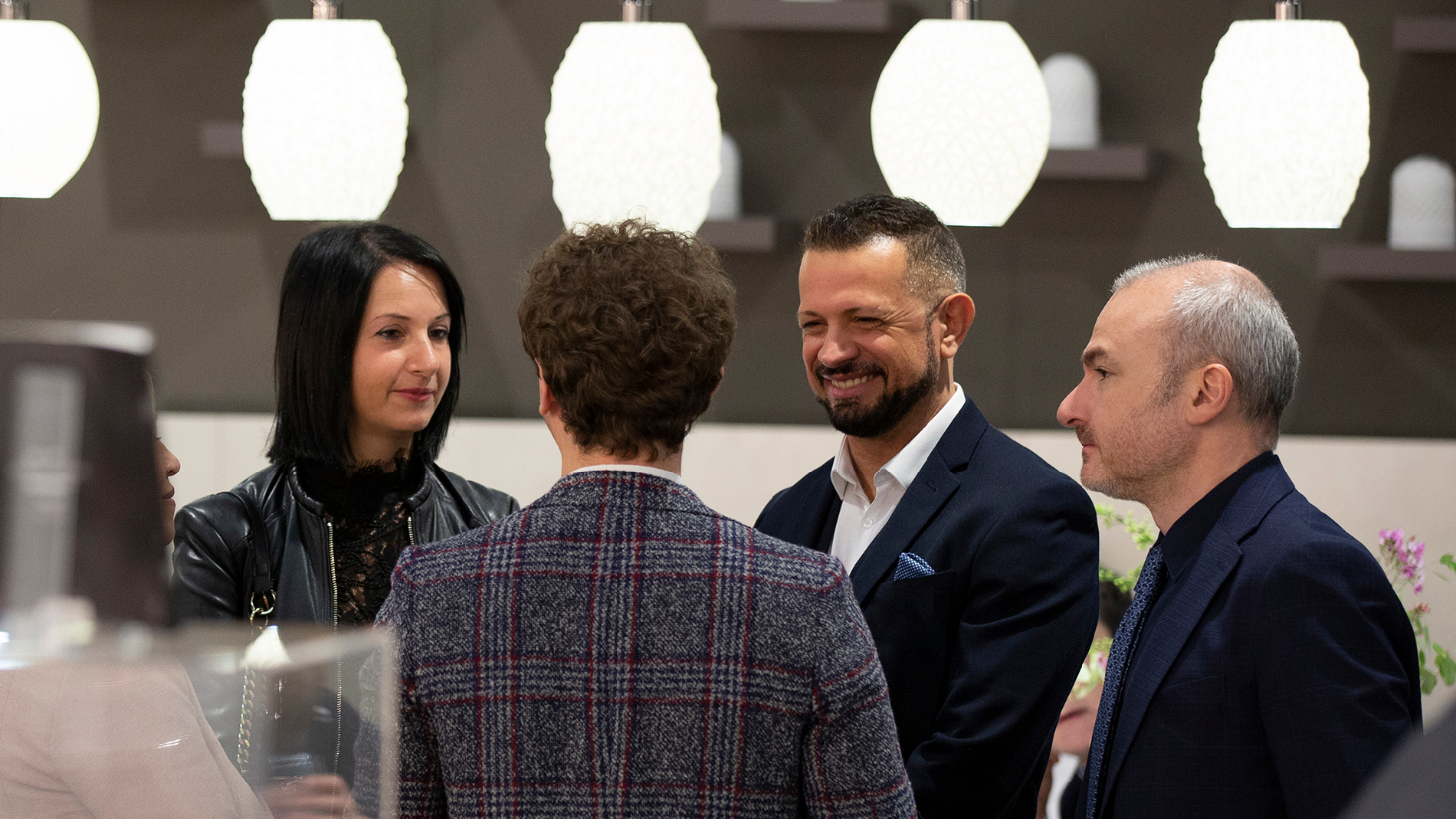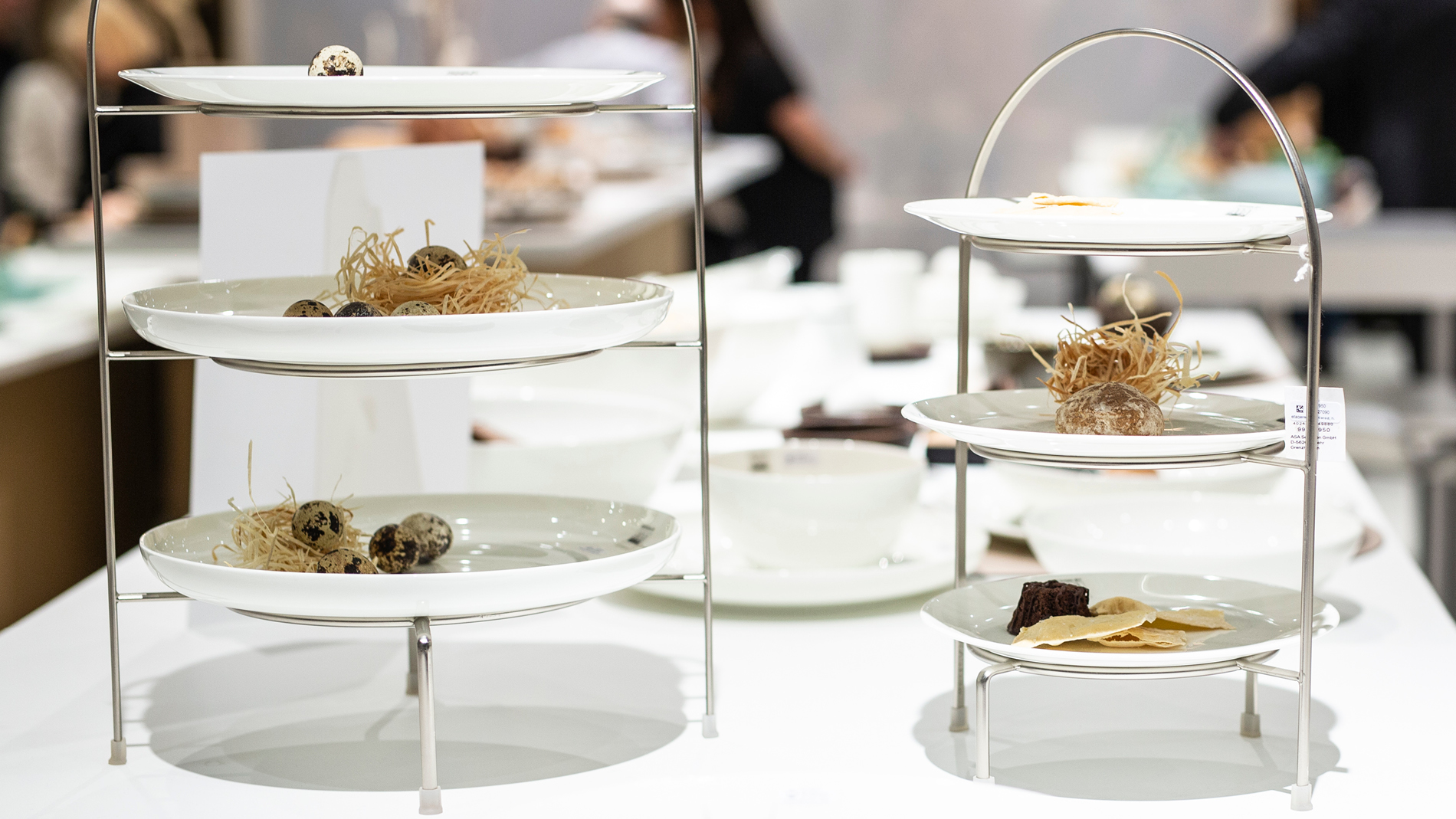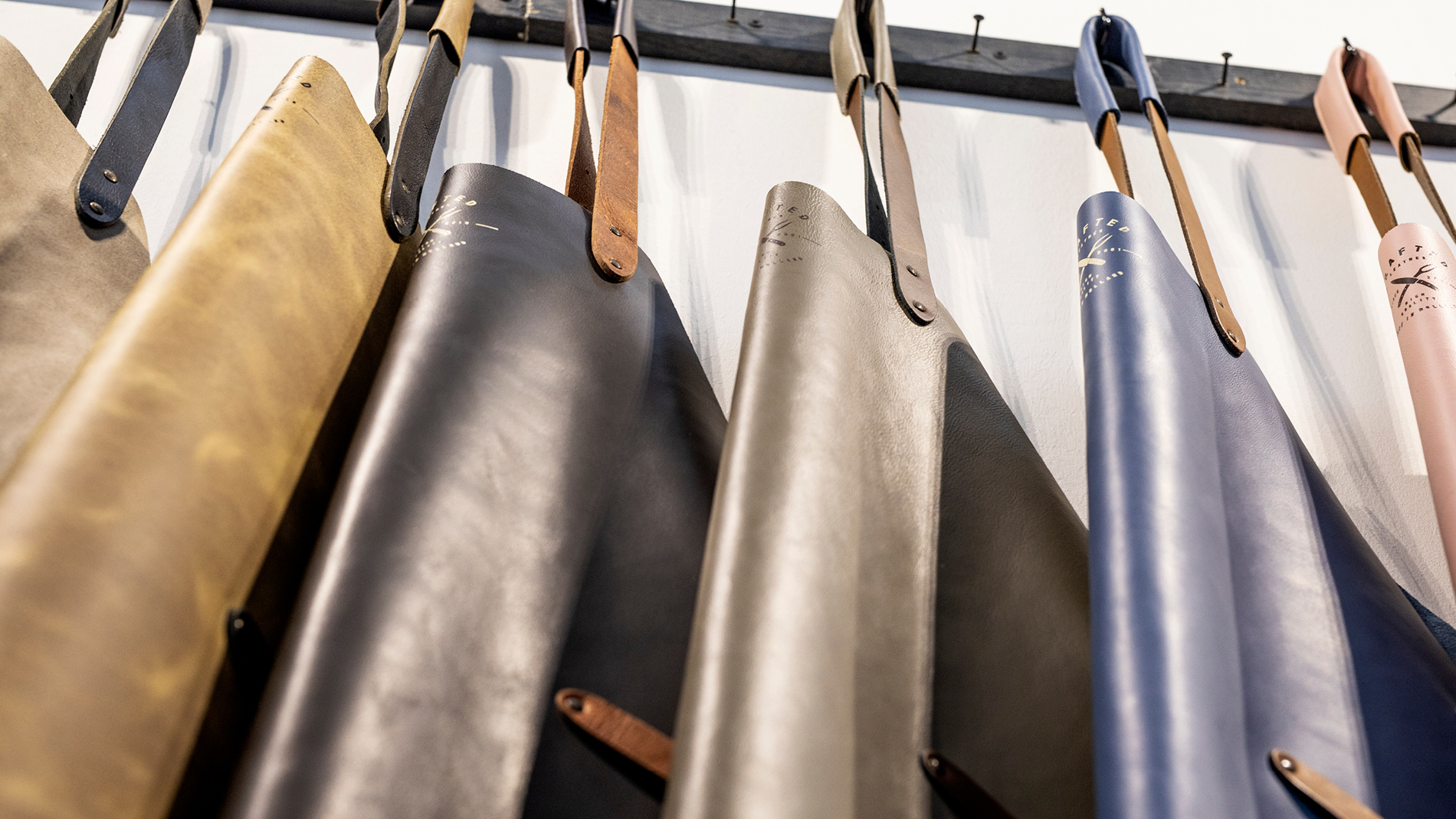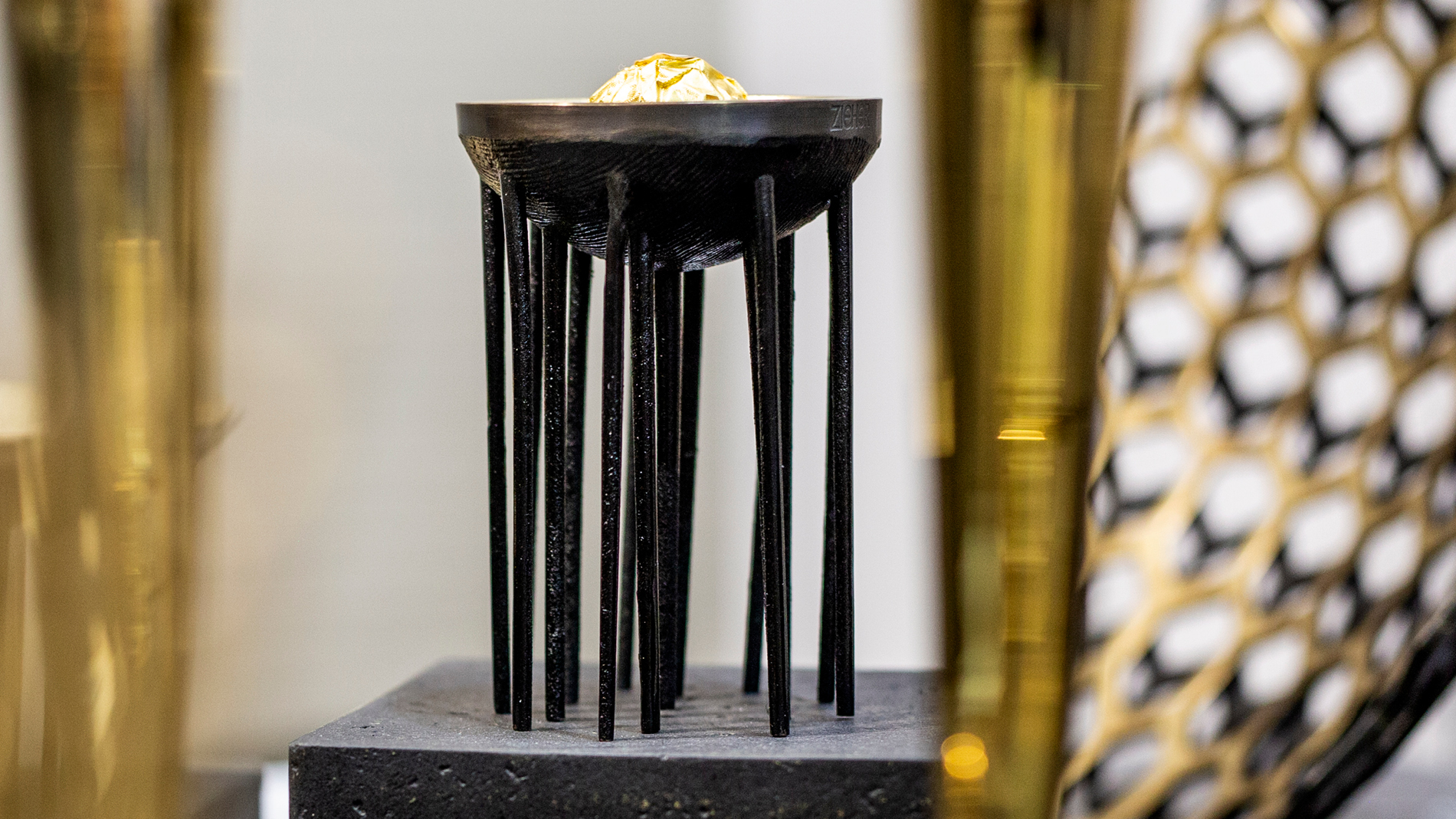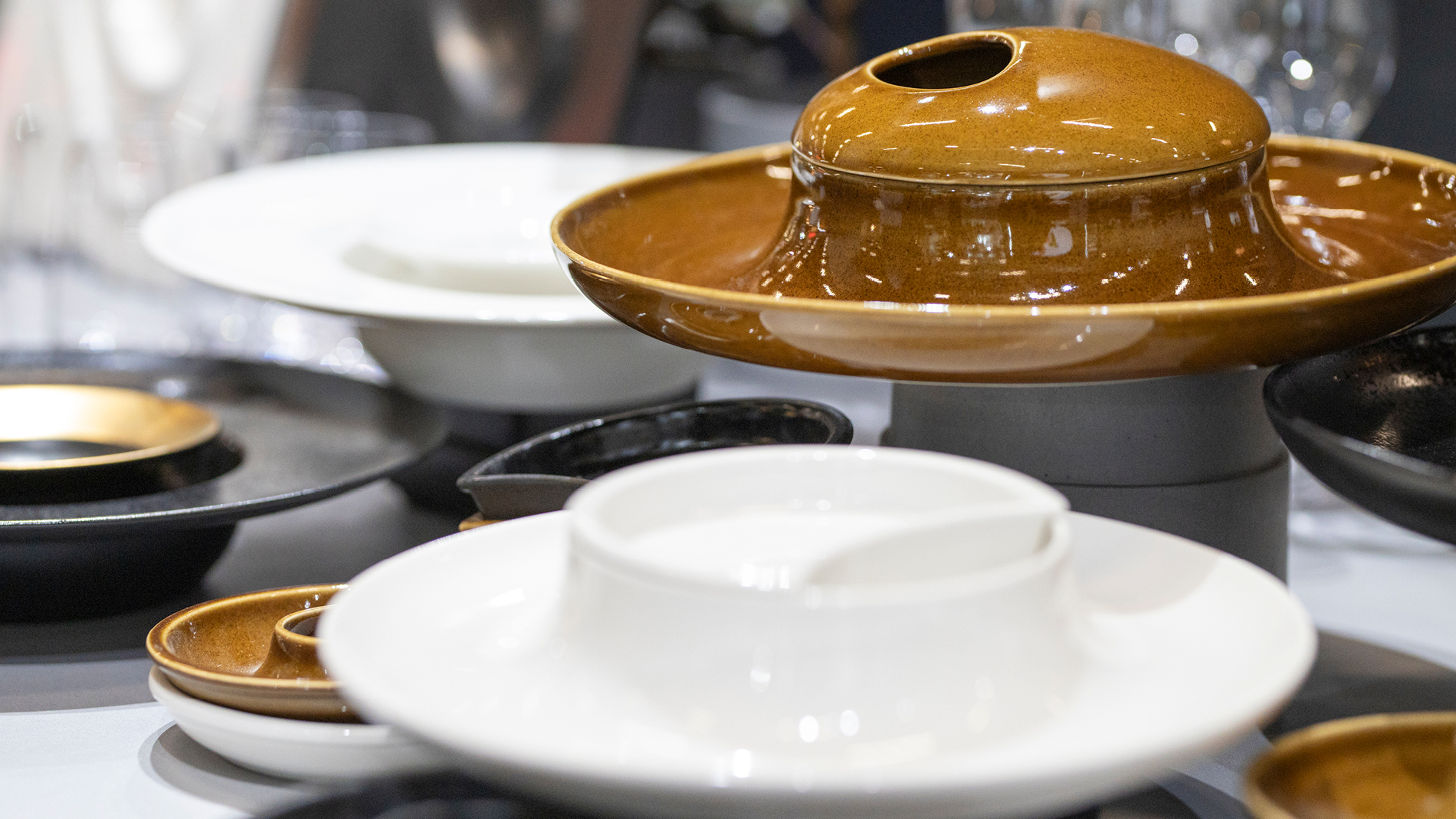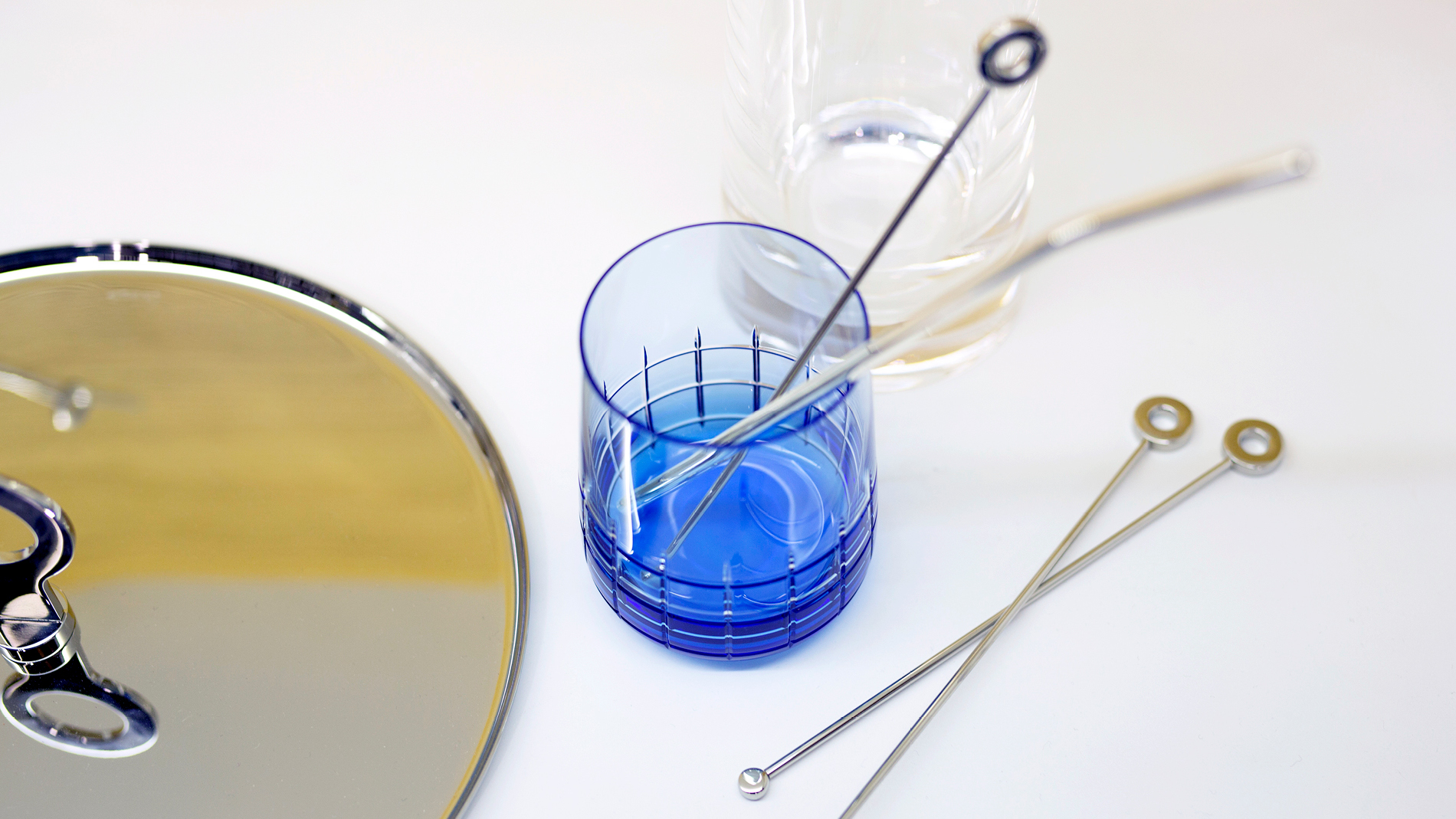 Ambiente Podcast: Talk with Dave Turner, Sirkin Randi, Akar Özay and Maham Anjum
In this episode of the Ambiente podcast, Jesper Efferbach talks about the impact of the Covid-19 crisis on hospitality companies. Sirkin Randi of STARR Restaurants VP Creative Services, Akar Özay, Director of Culinary/F&B at Radisson Blu Şişli İstanbul, Maham Anjum of Maham Anjum Design Designer, and Dave Turner of TabletopJournal discuss best-practice examples and also topics such as sustainability and environmental impact.
Ambiente Podcast: Talk with Dave Turner, Marcos Aristizabal and Reha Tavil
In this episode of the Ambiente podcast, Jesper Efferbach talks about the Covid-19 crisis and the consequences for the HoReCa industry. Dave Turner from the TabletopJournal, Marcos Aristizabal, Marketing Director at BPU - Business People Unlimited and Reha Tavil, Sales & Marketing Director for Bonna Premium Porcelain, let us know how they look at the new normal.
Ambiente Podcast: Talk with Colin Reiner and Bastian Becker
Colin Reiner from Trenton International and Bastian Becker from Assheuer + Pott talk about the current situation of the HoReCa industry in times of the New Normal in this episode of the Ambiente Podcast.
À la carte benefits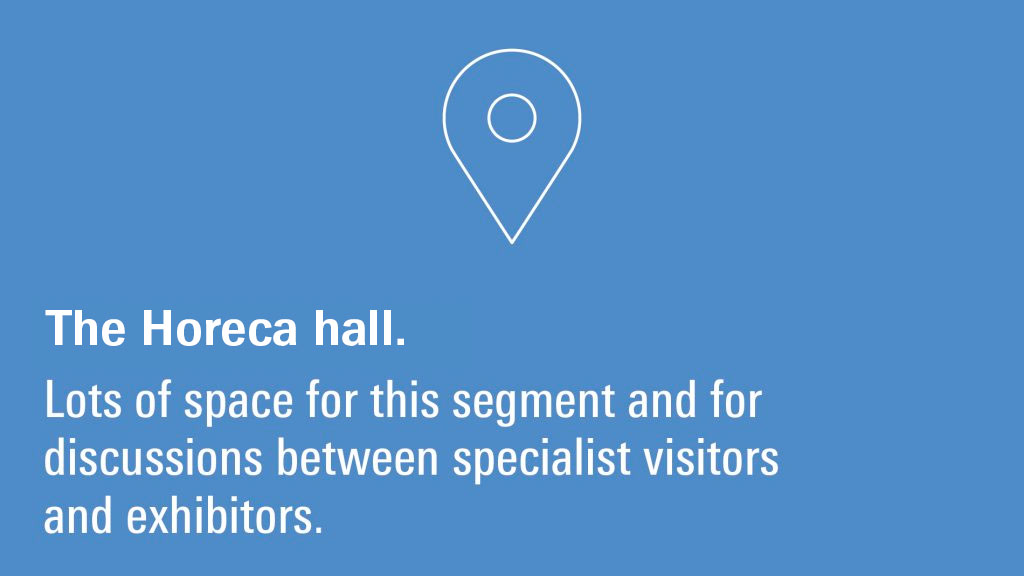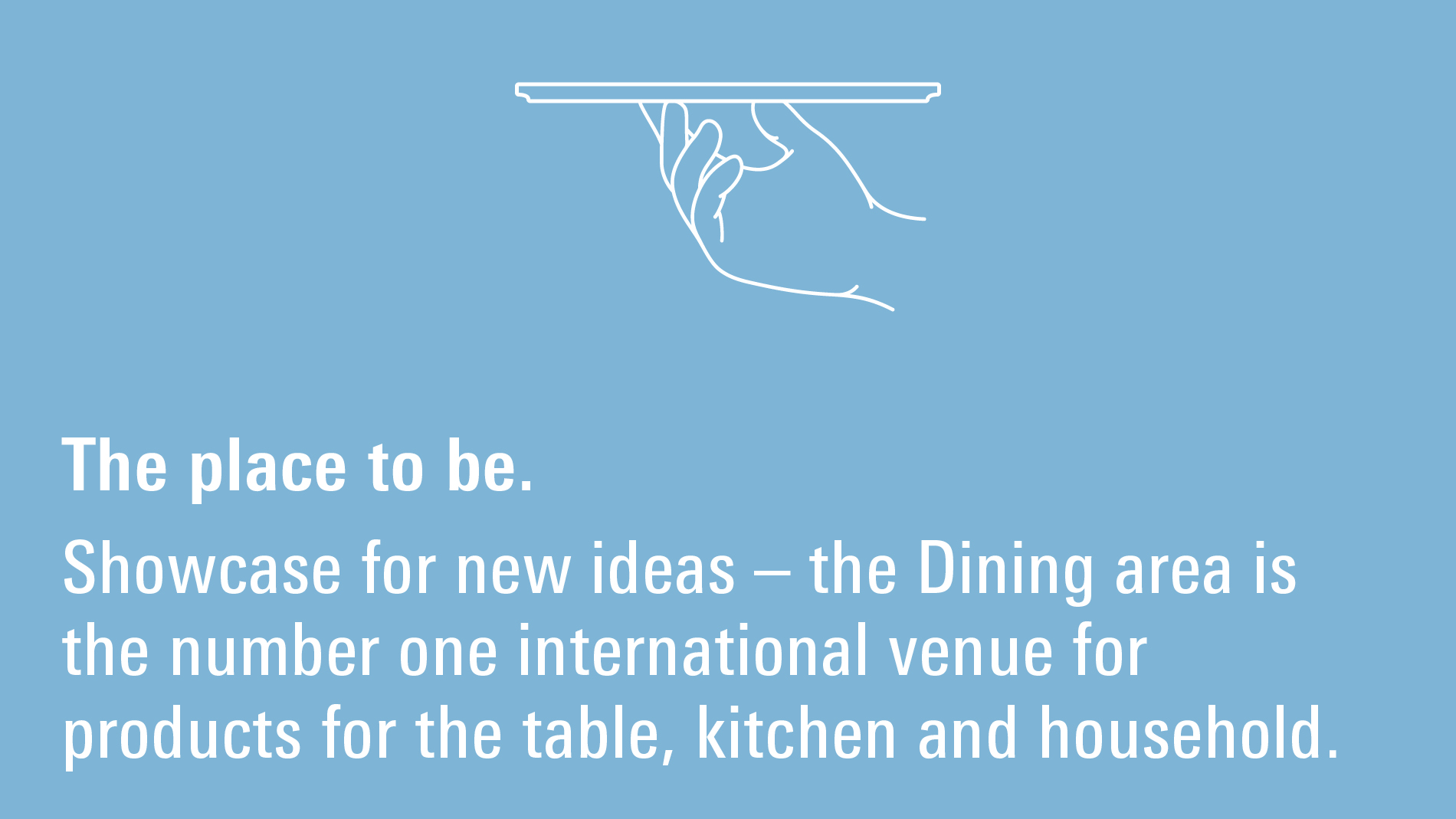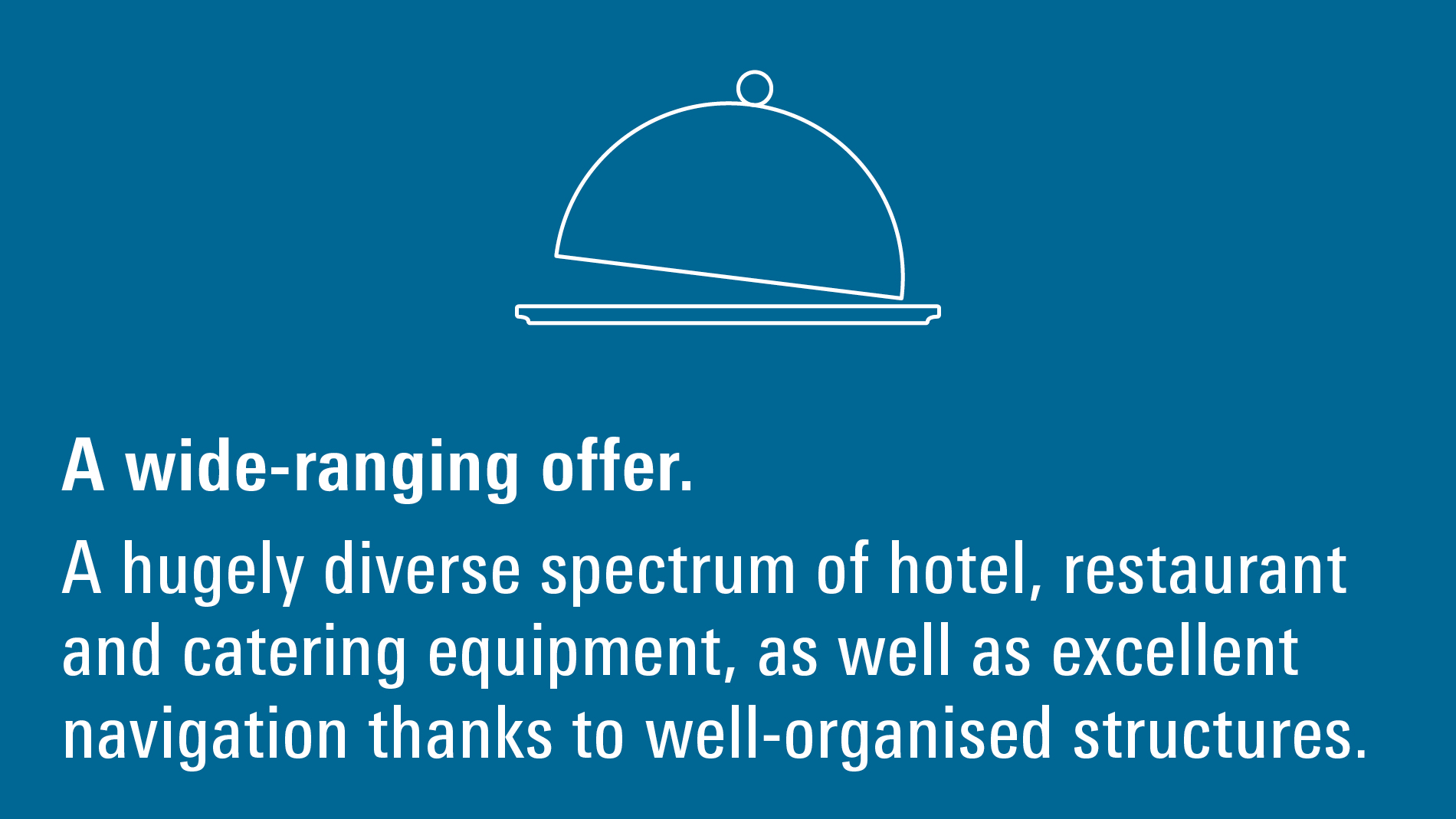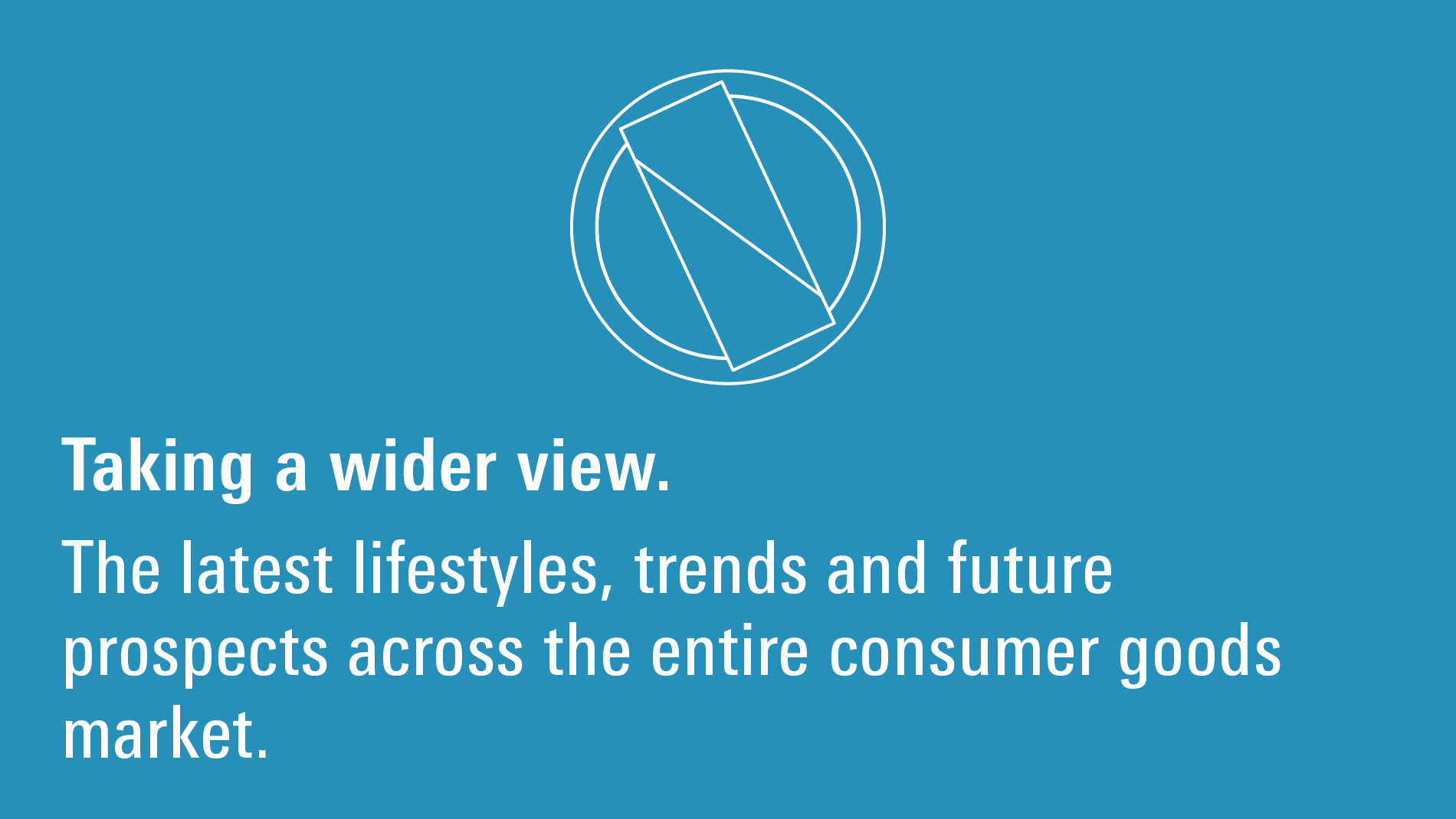 Thomas Kastl in interview
Thomas Kastl, Director of the Dining section at Ambiente for over 25 years, explores the latest developments in the HoReCa segment and presents hall.
Dialogue with experts: at the HoReCa Academy
Consultants will be explaining where the market is heading. Entrepreneurs will be discussing new approaches and concepts. World-famous designers will be talking about on-trend interiors and equipment. Star chefs will be reporting on how they are enhancing and revolutionising the taste experience. In addition, a series of HoReCa meets Contract tours will offer overall impressions of the fair.
The guide to success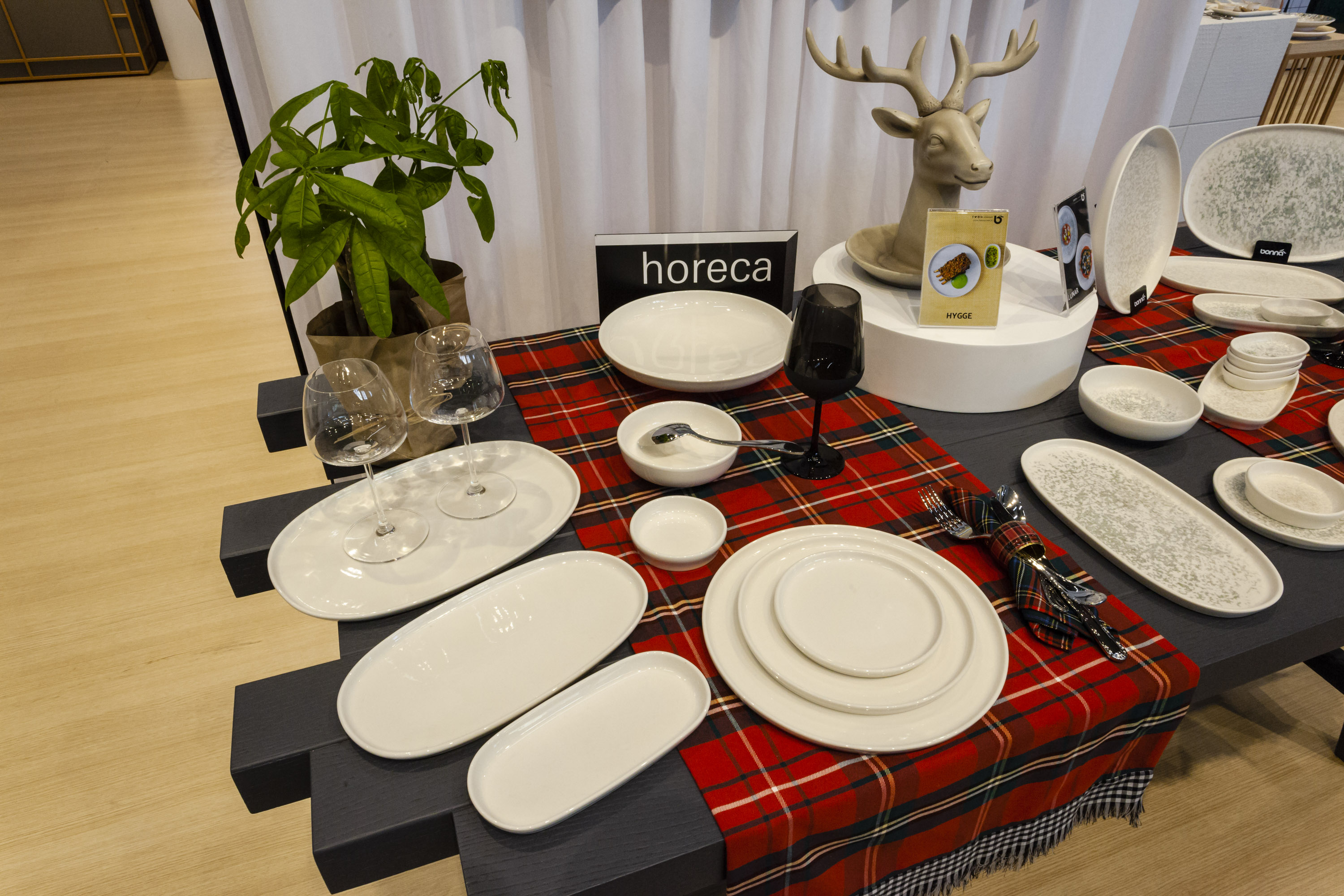 Even before the event, trade visitors interested in hospitality or Contract Business solutions can use the online exhibitor search engine to find specific HoReCa providers. The stands are also marked accordingly.
To the HoReCa exhibitors 2022
'For us as a 100 % HoReCa supplier, Ambiente is an essential platform for presenting the latest products to our customers, meeting potential business partners and initiating future projects.'
'The HoReCa market is on the up. The guests are different, they want to feel more emotionally involved and this is reflected in the restaurants and hotels as well as in the food. This can be seen at Ambiente. The demand is there.'
'We present our brand worldwide at trade fairs – and Ambiente is our No. 1. We meet retailers from over sixty countries at Frankfurt. At the last event we were able to make new contacts from Central America and the Caribbean.'